For this month's Machines That Matter, Rachael Clegg delves into the history of the National Motorcycle Museum's sensational Grindlay Peerless 498cc record-breaking machine.
IT'S hard to believe that Shakleton Road, Coventry, was once home to one of the most formidable motorcycle marques of the prewar era.
Here, in the 1920s, among row upon row of small terraced houses, Alfred Robert Grindlay and Edward Peerless set about producing a machine that would make racing history: the Grindlay Peerless.
And this month's featured machine is about the marque's star creation: the 488cc, JAP-engined, Grindlay Peerless which later became known as 'The Hundred'.
The machine – which stands in the National Motorcycle Museum – is the original record-breaking example that made history back in 1928.
The Grindlay Peerless might take its name from the marque's two founders, but in its heyday, this machine was, quite literally, peerless.
And it looked the part too: thanks to its sleek, sharp slither of a tank and nickel and cadmium plate, so as to aid cleaning with fluids that were typically harmful to paintwork.
The Grindlay Peerless wasn't just about style, however, it also had substance – tons of it, as would be proved at Goodwood in 1928.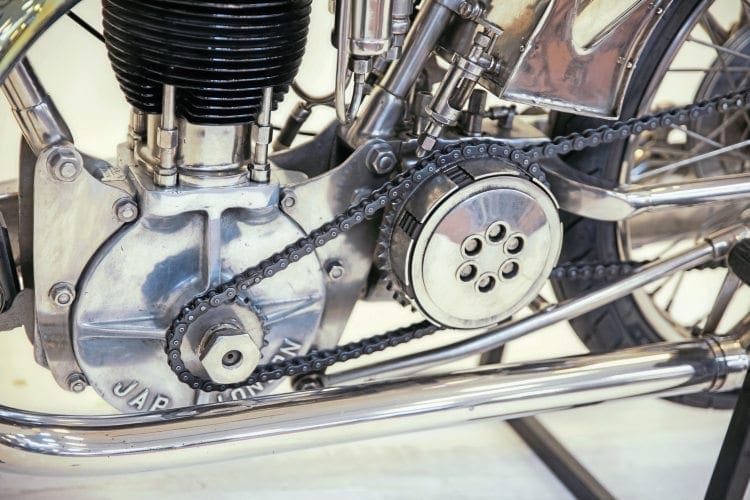 Grindlay Peerless originally produced sidecars but in 1923 the company started manufacturing large capacity V-twin motorcycles with a Barr and Stroud V-twin engine.
The machines had a Sturmey-Archer gearbox and a chain final drive. Then, in 1924, the marque produced an overhead camshaft 488cc machine with a JAP engine, though in 1925 Grindlay Peerless resorted, once more, to a Barr and Stroud engine.
That didn't last long though – Grindlay Peerless were soon back on JAPs – a switch that would pay off in dividends.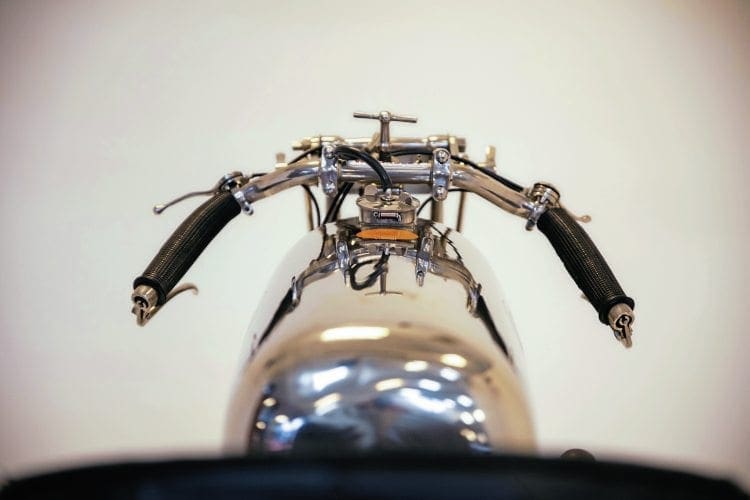 But it was the 1928 machine – as seen in the National Motorcycle Museum – that would be the marque's trophy machine.
By this time, Grindlay Peerless had signed up rider/engine tuner Bill Lacey, who had already proved his worth riding 350cc Cotton JAP machines in the early Twenties.
Lacey was admired not just for his riding skills, but also for the immaculate preparation of his machines.
Read more and view more images in the July 2019 issue of CBG – on sale now!