Ring-ding-ding – a taste (and smell) of new two-stroke
Words by Matt Photography Gary Chapman
Many thanks to David at F2 Motorcycles Ltd for letting us ride his demo 350 Classic.
'It's a shame you can't buy a new two-stroke' I heard recently at a show. Well, for those that need to, you can, thanks to Jawa and their UK importer, F2 Motorcycles.
The Jawa 350 Classic is almost the same bike the Czech Republic factory have been building since the late 1960s and despite what some may think, is mostly better for this lack of updates.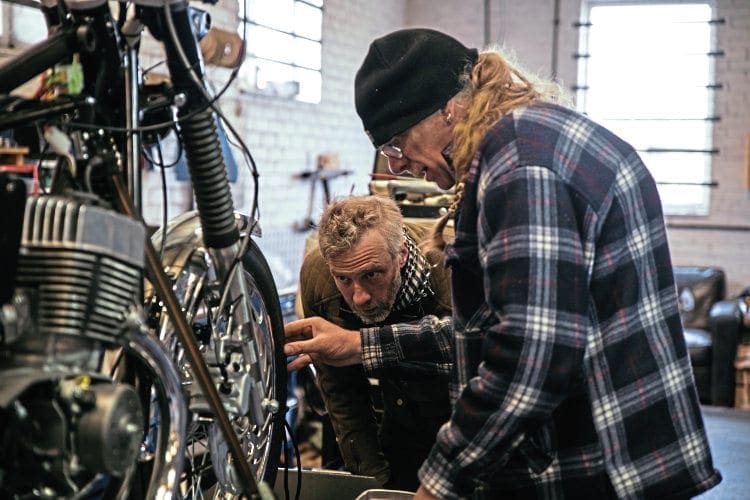 The Jawa was built for transport, as they have always been, and reliable transport at that. So the parallel twin is not some peaky monster, with power only towards the redline.
The 350 Classic is built for torque; though admittedly compared to other two-strokes – this is no stump puller! But it will whisk you around quite comfortably in keeping with the modern traffic around you.
So as many of us rarely ride two-stroke bikes nowadays, so let me attempt to bring you the benefits of the unfairly named stink wheel that I encountered.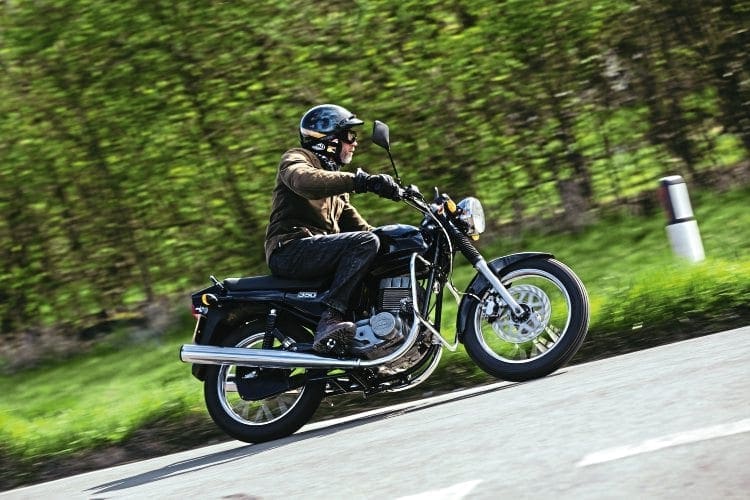 Firstly, it isn't a stink wheel, unless it's only had small runs, hasn't been used for a while or is worn out. This 350 Classic had a good few miles on it and didn't smoke, started easily and carburetted cleanly.
It is also, thanks to the simple engine, really light. Added to this, the frame doesn't have to be some fourth bridge-style creation, all-in weight with fuel and oils is around 160kg, or 350lb.
And with the low standard seat height of 820mm (32in) this is a perfect bike for those who find most bikes too heavy, too tall or both. And forget worrying about the kick-start; while the 350 has one, there is also electric start.
Riding takes a little time to get used to the sound, where the power is and the total absence of engine braking.
I lovedit – it's familiar enough to not worry,but engaging enough to be fun experimenting. In short, don't be afraid to rev the bike, keep the engine spinning, and feel for when the 23bhp and the23.5 lb.ft torque is best served for you.
Read more and view more images in the May 2019 issue of CBG – on sale now!