Can't explain why you love riding your bike to friends?
Trying to show a problem in the workshop to someone abroad? How about an easy-to-use video camera, that's the size of a matchbox?
In a previous life I thoroughly tested as many of the action cameras as possible and the Olfi came out on top. I'd never heard of it before.
It does everything I have needed a camera to do, plus crucially it isn't too complicated to use.
And the vertical shape seems to make fitting on your bike, and definitely on the side of your helmet, a lot easier.
The one.five is an improved version, with better stabilisation, which helps your videos look less like a vomit-inducing fairground ride, and higher quality.
It can also be plugged in to your car to be used as a dashcam if you like that sort of thing, and, crucially for riding videos, it will take a microphone that you can just plug into the side.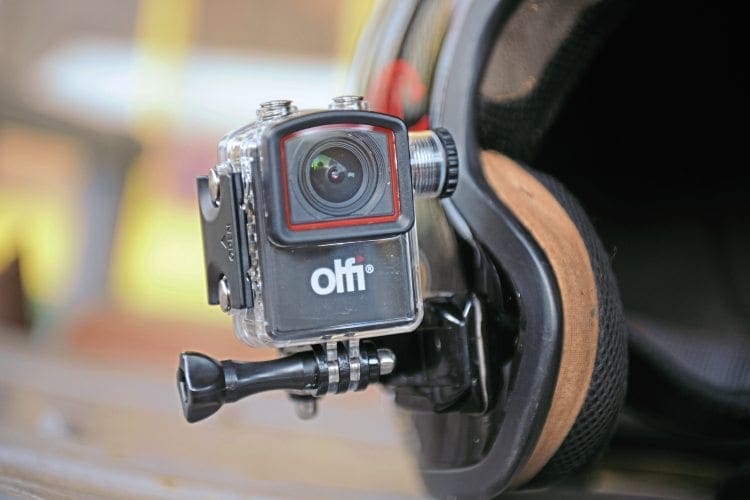 The main rivals, GoPro, will take a microphone, but you have to buy a box of tricks to plug it in, then find somewhere to put it – Americans must just like faffing.
Olfi is a British company, so if you have any issues you can phone them and talk to a real person.
They're also well made as I threw one down the road at more than 70mph, not in its case and it was fine. You find yourself wanting to film more and more – before you know it you're Steve McQueen and a Hollywood director rolled into one.
But crucially, the top of the range Olfi camera, this Black edition, is just £150. That's a bargain.■ olficamera.com ■ £149.99
Read more News and Features in the December 2019 issue of Classic Bike Guide – on sale now!