In 1968, a change in the rules gave British manufacturers a chance to compete in AMA racing – and with it the opportunity to excel under the spotlight of the huge American market. BSA found their A65 was perfect against the V-twins…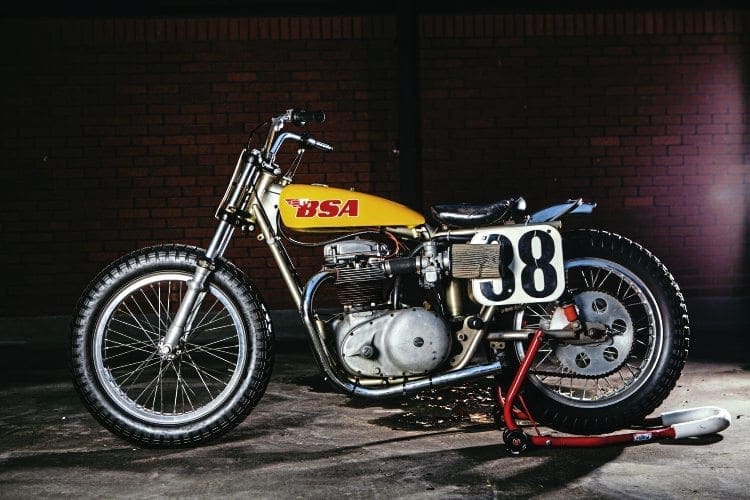 There's a frame from Bruce Brown's film On Any Sunday that shows a huge BSA banner across an American racetrack. A few moments later, Brown zooms in on Dave Aldana, donning his BSA leathers and a thousand-mile stare. He fastens his Tweety Pie-stickered Bell helmet as he mentally prepares for a race which will determine whether he becomes the 1970 American champion.
The sun-drenched, award-winning 1971 film about American motorcycling is crucial context to this issue's Bike of the Month – the 1969 National Motorcycle Museum's A65 dirt slider. This machine, which stands proudly in Hall Five of the NMM, is believed to have been raced by Dave Aldana himself. Aldana joined BSA's West Coast team in 1970 to finish third in the multi-discipline Grand National series in 1971 and fourth in 1972.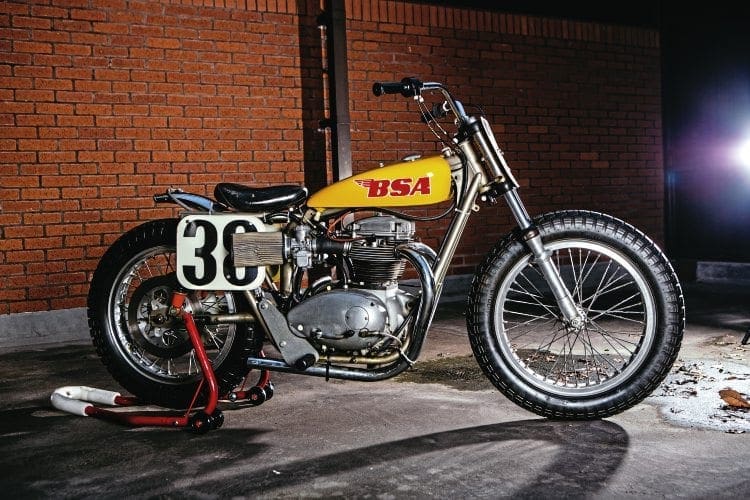 And that's not to be sniffed at. The Grand National Races required entrants to compete in five different types of motorcycle racing, including 'TT Steeplechase' racing – a track featuring bumps and turns, half-mile dirt races, one-mile oval races and road races on regular circuits.
Here, throughout the dust-sprayed tracks immortalised in On Any Sunday, is where the A65 flourished. It was, after all, designed to race on America's one-mile and half-mile oval dirt tracks – a huge component of the Grand National Championships. The parallel twin engines provided BSA with an effective challenge to Harley-Davidson V-twins, which also dominated the series. A65s were desirable all-rounder contenders for any budding American motorcycle racer.
The prevalence of A65s in the Grand National Championships was thanks to a change in rules. In late 1968 the American Motorcycle Association approved overhead valve machines over 500cc whereas before that machines up to 700cc ran on side valves. Suddenly, the A65 twin became one of the go-to machines for racing.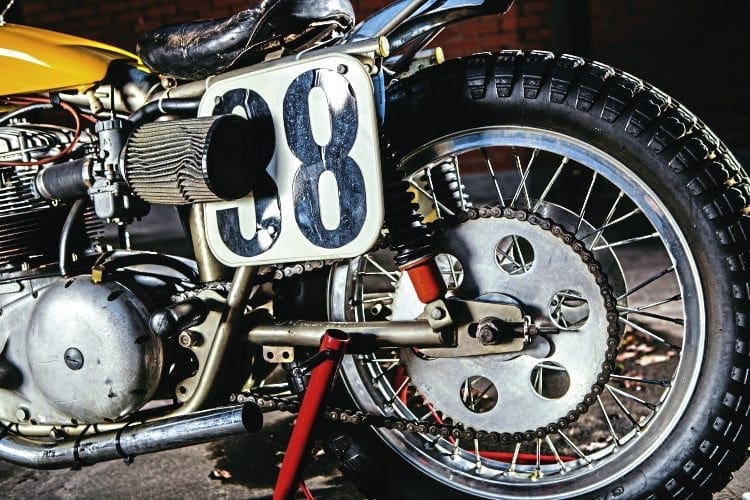 And the A65 is a robust machine too, thanks to its unitised engine construction. These machines were built with a slimline primary drive casing – a technical adaptation which increased the cornering clearance on the anti-clockwise oval circuits. This machine also has a rear disc brake but no front brake, as flat track racers would 'slide' the machine into turns sideways, rather than control speed through braking.
But key to the A65's popularity among American flat track racers was its adaptability. Dave Aldana said: "We had to make changes to these machines all the time depending on what race we were in. I always worked on my own motorcycle and the A65 was extremely easy to adapt. My A65 had a quick change racing wheel too, as that often had to be changed.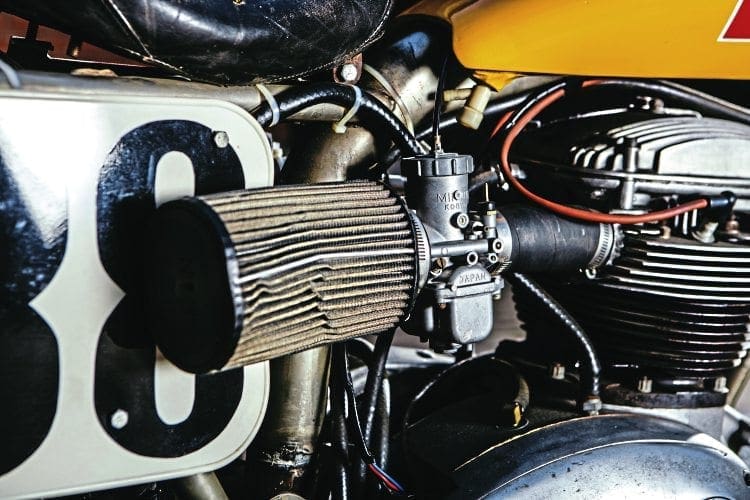 "We also had to change the set up of the motorcycle depending on the surface of the racetrack. On 'blue groove' circuits – which had rubber on top of the dirt track surface – we had to alter the suspension and wheels to accommodate the way the motorcycle reacted to the surface. So the rear shocks and steering head had to be changed in order for the motorcycle to plough through and steered more quickly."
Want to continue reading? All you need to is click here for our November 2018 edition!