Overshadowed by Bonnevilles, there are some good buys in Beezerland
THE BSA A65 and A50, launched in 1962, dragged the look of the British big twin kicking and screaming into the 1960s. The sleek lines of the bikes were a world away from the more mechanical look of their rivals on the market.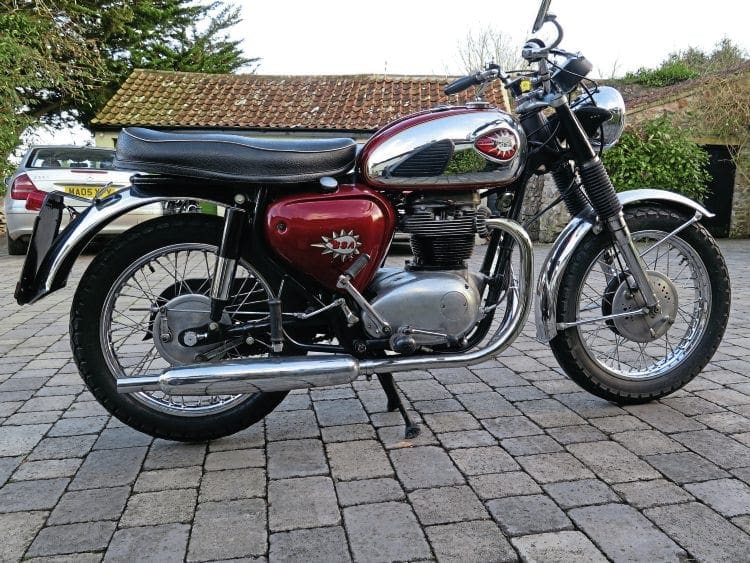 The move to a unit construction engine was a big one for BSA and these machines were flagships, replacing the highly respected and much loved A7 and A10 twins. The engine cases sported what became known rather strangely as the 'power egg' look and the large side panels gave the machine a 'smooth' look. This was a trend at the time: Triumph had bathtub enclosures and the Ariel Leader and Velocette Vogue did their best to not look like motorcycles at all. The stylish curves were a hit with many and when rebellious schoolboy Malcolm McDowell stole a brand-new motorcycle from a dealership in the 1968 Lindsay Anderson film If… it was an A65 he rode away on. When a James Bond villain was dispatched by an assassin on a rocket firing motorcycle, it was an A65 the director chose as the mount for the killer.
Under all the panels and polished casings the A65 followed principles established by BSA for the model that preceded it, the A10. A 360 degree crankshaft is fitted, there is dry sump lubrication and valve operation is conventional from a single camshaft mounted behind the cylinders. The pushrods run in the cylinder block, so avoiding the chance of oil leaks from exposed tunnels. BSA gave the bike coil ignition, an alternator and a triplex primary drive chain driving a four-speed gearbox and a three-spring clutch running in an oil bath, originally designed for drag racing.
Read more in the April issue of CBG – on sale now!
---
Advert

Enjoy more Classic Bike Guide reading in the monthly magazine. Click here to subscribe.
---