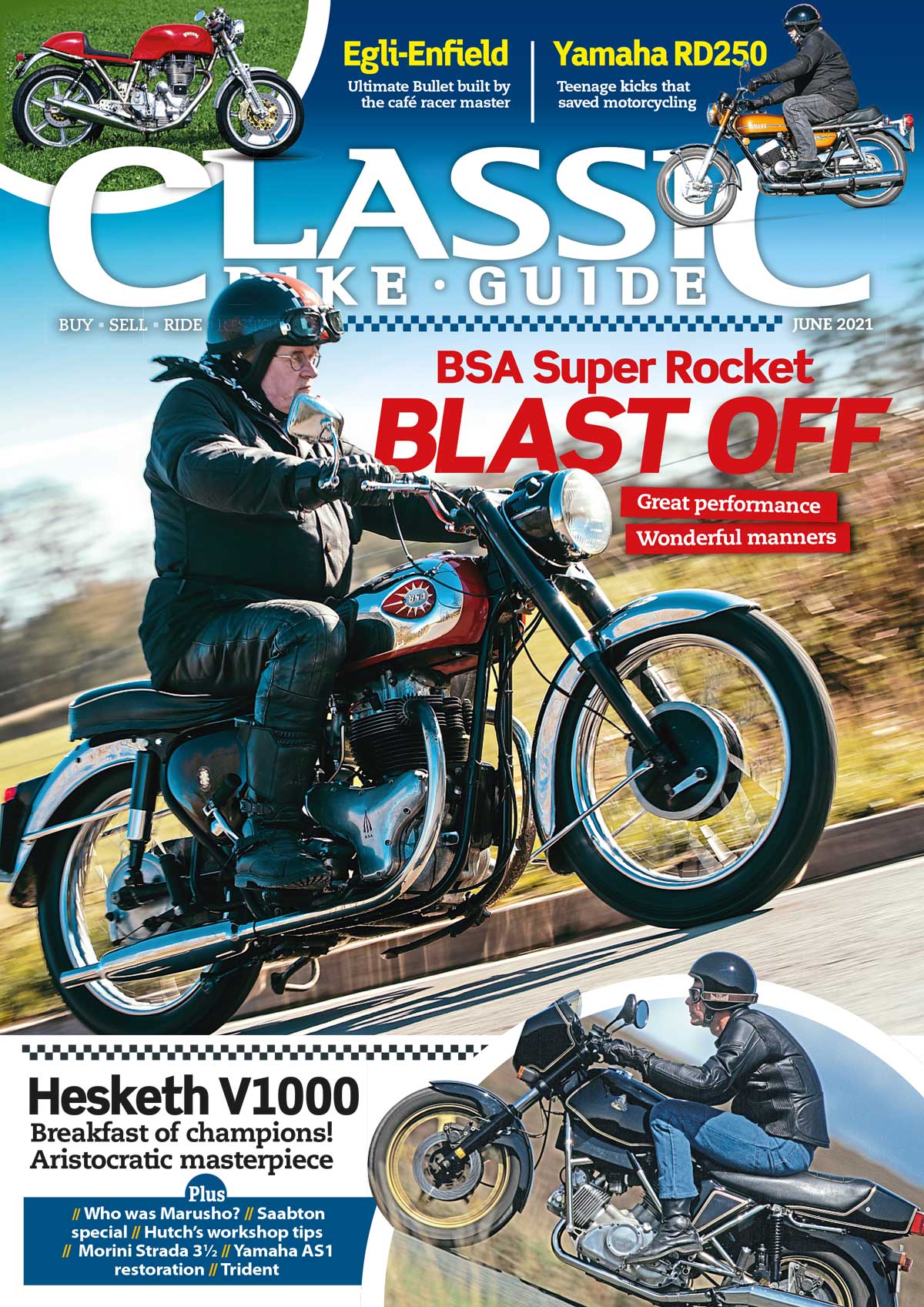 We're looking at one of the best all-time rounders – BSA's Super Rocket – in the brand new June issue of Classic Bike Guide magazine.
Stuck at home and don't want to miss out on the latest issue of Classic Bike Guide? Get the magazine delivered to your front door by heading to Classic Magazines – you won't even have to leave the house!
Yet again, Classic Bike Guide magazine has everything you need to buy, sell, ride and restore your classic bike!
To read the June issue of Classic Bike Guide, then cut to the chase and download the digital version, order the print magazine, or better yet save those pennies and subscribe to Classic Bike Guide. Here's what to expect this month…
Triumph Trident – we have a go
Maria took her dad so they could both have a go on Triumph's new Trident. What did they think?
Real World Rides: Yamaha RD250
This bike took the old world of British biking and threw it into the gutter. With its top speed and cheap price, it was the king of the teenagers.
Posh Totty: Hesketh V1000
Oh, rather! Big, heavy and troublesome when new, Hesketh's V1000 should make a regal way to ride – does it?
Classic Bike Guide magazine is on sale in UK newsagents and supermarkets, and you can buy the current issue in digital and paper formats here!
You can also buy stacks of back issues of CBG, but it's cheaper to subscribe. Subscribers save money, get their copies delivered to their doorstep and never miss an issue.

Enjoy more Classic Bike Guide reading in the monthly magazine.
Click here
to subscribe.