With the engine being sorted, the rest of the bike gets a dry build to see what's there and what's not. Again I remind myself – don't buy a bike in bits…
Words and photography by Matt
The ES2 is coming along; but it doesn't feel like it. With every up, there comes one, if not two, downs. Much of this is due to buying a bike in boxes, where you don't know what you've got.
But as I've said before, it was the only way I could afford Norton ownership.
So my next stage had to bolster momentum and keep the project moving, so a dry-build of the chassis was needed.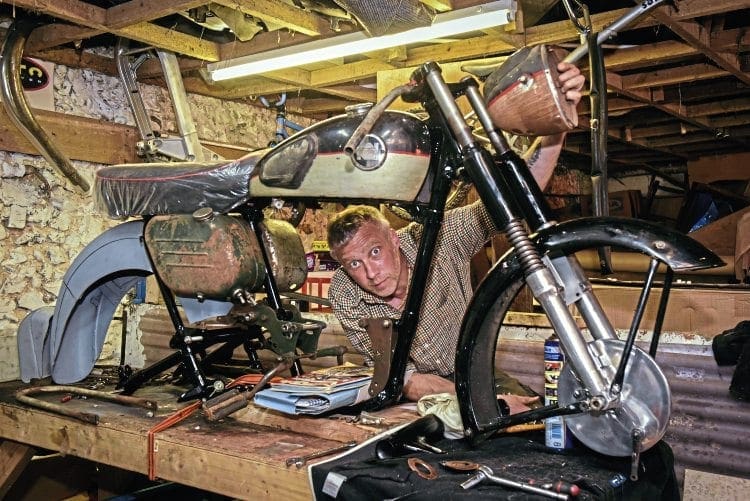 This would help in several ways. I could see what I'd got and therefore what I needed to look out for, I could then find what needed prep for painting, and feel like it was coming together while the engine was awaiting the specialist jobs required.
The engine
With the crank rebuilt and the crankcases cleaned up, I'm waiting for the cam followers to be rejuvenated. Speaking to experts, there's different thoughts for repairing the worn surface that the cam pushes on.
One is to Stelite weld and then grind flat, while the other is to grind the surface flat and have it re-hard chromed with 0.030in.
I've decided to cheat though; BDK engineering, a local racebike engineers have agreed to Stelite weld the followers and rockers, and if that doesn't work, I can still have them hard-chromed by AM Philpot in Luton.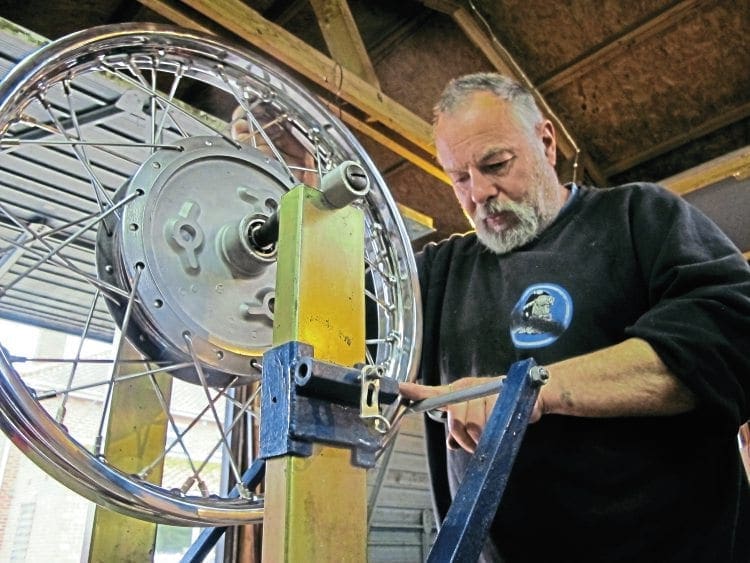 Newman cams are going to resurface the cams, so then the bottom end should be ready to go back together.
The head is also being finished so I can then fit the new valve guides, valves and rebuilt rockers so that just leaves the barrel and piston.
They look in good order, so I'm hoping a hone and new rings will be all that's needed.
The carburettor
This looks to be the original Amal Monobloc 376 carb, and is complete, though the spiders in it weren't too happy about being evicted.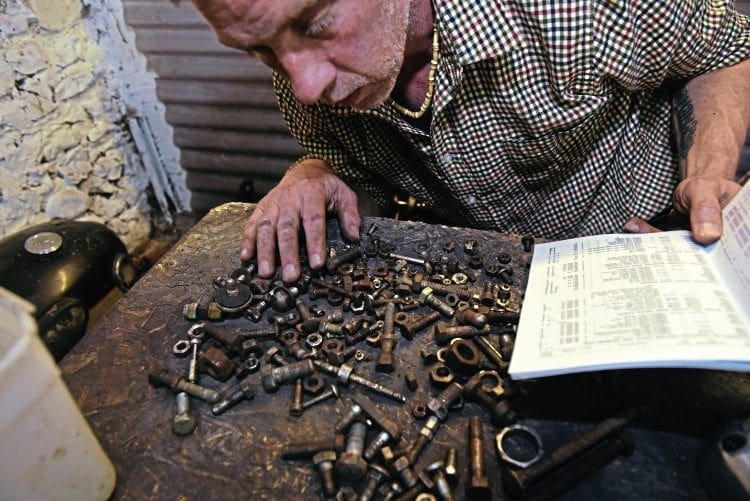 Everything came apart without problems, and I've left it all to soak for a couple of days in petrol before cleaning with a toothbrush.
Burlen fuel systems do a service kit with all gaskets, jets and needles for £30, so I'll order one of those.
Read more and view more images in the August 2019 issue of CBG – on sale now!