Stripping our ES2 bottom end reveals problems not easy to answer
Among the boxes of bits our 1956 Norton ES2 came in the form of, the bottom end basics seemed in one piece.
I got knowledgeable friends, Neville and Hutch, to feel the con rod for big end play and mains bearing noises and they declared it fit, with just the side play to check.
Great, I thought; one less thing to worry about so I could get on with repairing the head, sorting the frame and so on.
As this is a total rebuild, everyone agreed that we should still strip the bottom end, and while inside it would be prudent to replace the bearings so we would know the belly of the beast is fit and healthy.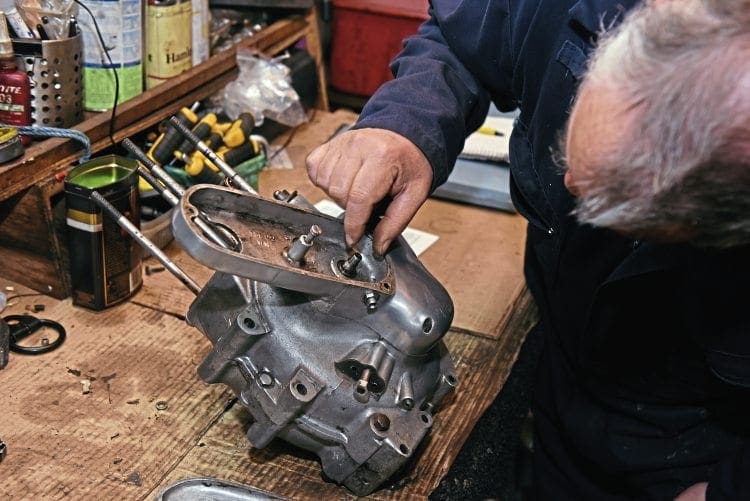 After a good clean up, we started stripping the casings, which was easier than normal as parts were already stripped, such as the mag drive.
Still, bagging up nuts and bolts as we went along should help the rebuild. As the cam side came apart, the oil pump felt good, as did the drive worm gear, but this will need to be checked at a later date.
This was the first time I had stripped a vertically-split crankcase, so it was nice to see it come apart easily, even the woodruff keys played ball and really helpful to have friends there to explain the procedures.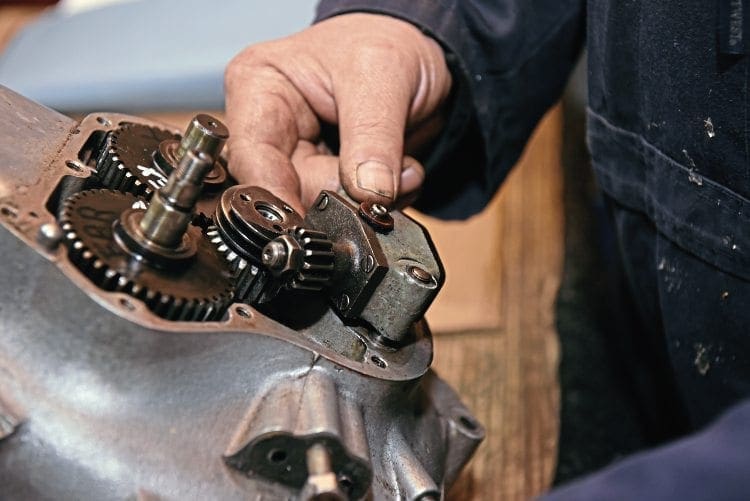 The crank looked in good order, and the three main bearings (the output side has two) felt like new, another good sign that no horrors should await us.
We put that to one side so we can replace the big end bearing – which means splitting the crank to bolt the new one in. I'll be getting help with that as the new one cost me £179, so I don't fancy ruining it, or setting up the crank wrong.
Now we can do this, in fact Neville has done this at home in his lathe on his ES2, but I chickened out; this is a tricky and exact job and I'd rather watch an expert the first time, so hopefully next time I can do it.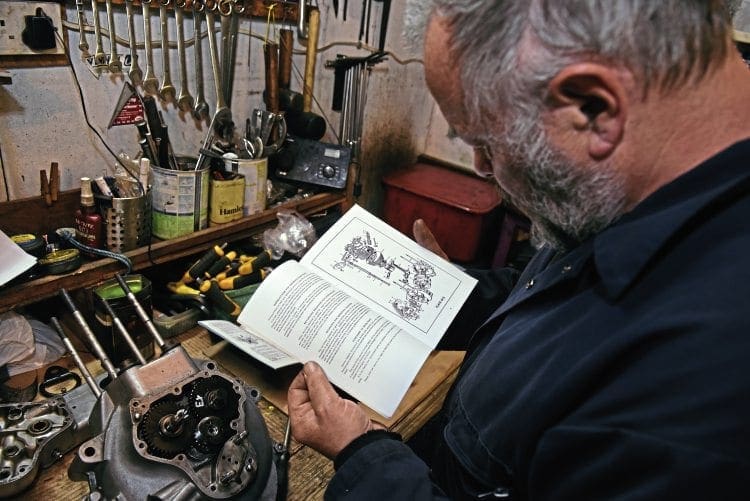 You can't exactly take a crank to your local Norton dealer, so locally I have Trevor Hedge, a successful ex-speedway rider who has built an excellent reputation building classic speedway engines and is set up for such a job.
I'm looking forward to watching it happen, as he's a busy man and couldn't fit it in before we went to press.
Read more and view more images in the June 2019 issue of CBG – on sale now!