By Andy Reynolds
I really enjoyed this book by Andy Reynolds. I met Andy for the first time last year, when he was scrutineering at a damp and cold Classic Racing Motorcycle Club meet at Snetterton.
He was informative, energetic and thoroughly friendly.
His book sums this up – it is an account of his racing exploits, from going to see the TT races as a boy, with all the fun and frolics that entailed, to racing there some years later.
From TZs to Patons, Andy has been lucky enough to race them all; but there's something missing from this book that so many other books about racing have: ego.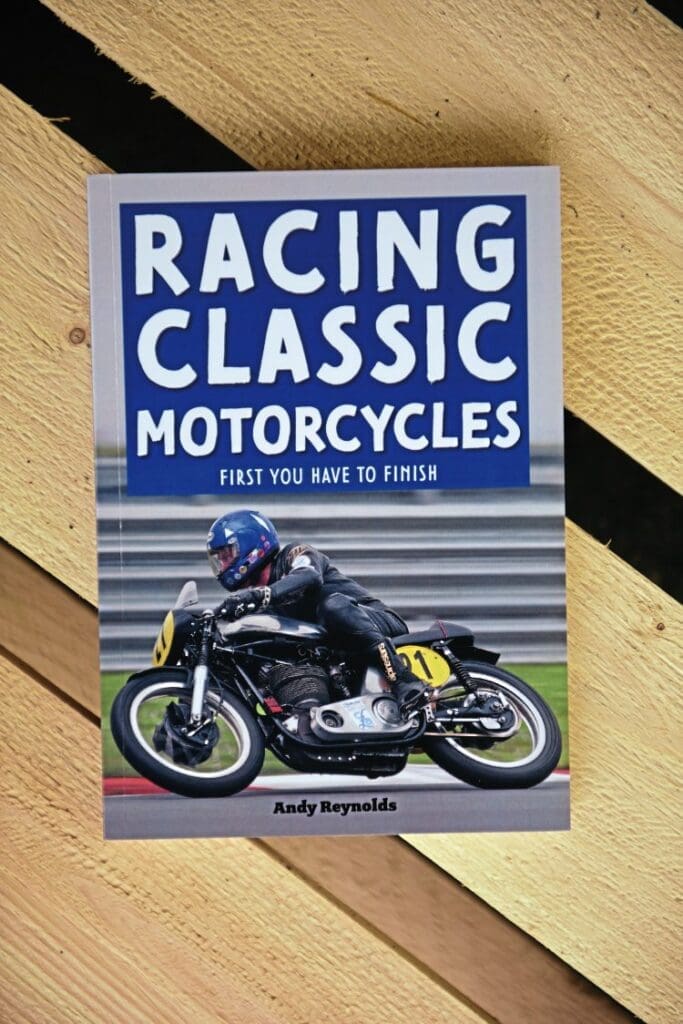 This book also doesn't read like some boring results sheet; it's about the never-ending journey that racing captures you, shakes all of the money in your pockets, replaces it with life changing memories and incidents and changes you for ever.
If you're not into your racing, then this book may not hold much for you. But if you are, then this is a must.
■ Veloce.co.uk
■ £15.99
Read more News and Features online at www.classicbikeguide.com and in the June 2020 issue of Classic Bike Guide – on sale now!