In our final chapter of the G3L rebuild, we look at how to treat a freshly rebuilt engine without the risk of having to fix it all again!
Words, hassle and impatience by Matt
Wisdom and patience by Hutch
Tea and wheel-building skills by Shelley
Matchbox genie
After much more time, effort and money than we thought, our G3L rolls on its wheels; if slowly. From an oil leak from the pushrod tubes to a complete top-end rebuild, the 350cc single just needed the carb cleaned, checked and put back on, starting first kick!
Hutch let the engine tick over getting to operating temperature, checking the oil was returning to the tank with a torch, while listening for unwanted noises and unwanted leaks.
He then let it cool down overnight and checked the tightness of the nuts and bolts of the parts we had disturbed – the barrel, head and rocker cover.
Our bike has got a new piston and rings, though the barrel didn't receive a full rebore as it was so worn, it was close to the next over bore size, so we honed it to the correct tolerance for the new slug and rings.
Hutch honed it a fraction more to give a good clearance before fitting, but the finish is still different to a completely rebored barrel, so running in will be a little easier on ours.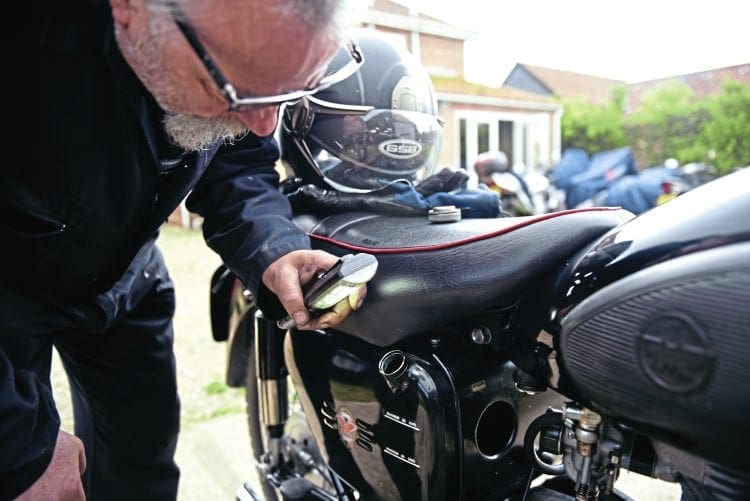 Most rebuilds will receive a new tank of fresh oil, but ours had only been changed 14 miles before with good quality 20-50 so, as we will be changing it again soon, we left that in.
How should you run a rebuilt engine in?
Many different opinions exist on the best way to run an engine in; however this is ours.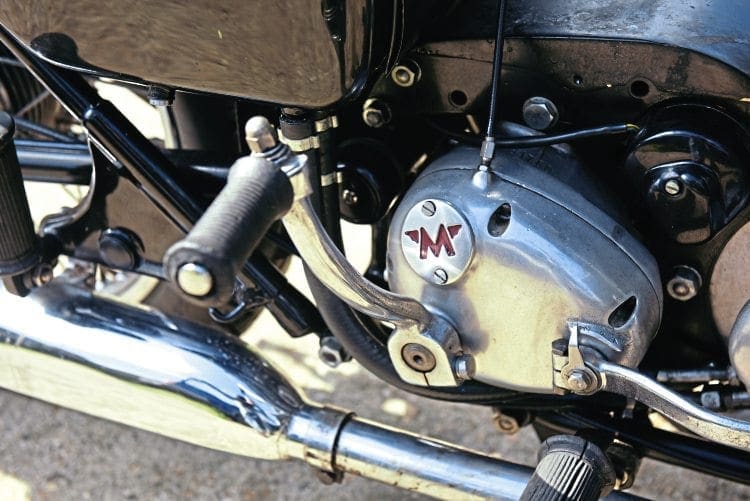 Mechanical sympathy is the key – listening, checking and taking into consideration what the different parts are doing.
Read more and view more images in the June 2019 issue of CBG – on sale now!