Brave are those who take on the projects others shy away from!
Words by Rob Davies photography by Rob and Pete
Who can deny the usefulness of a fitting workshop manual in the restoration of a classic motorcycle? And yet – in the early days of the Japanese invasion, the manuals were somewhere between useless and extremely funny, due to being transliterated from Japanese into English.
I have one in front of me right now. It's a dirty, worn buff volume – designed – ha ha – for the bike of the month.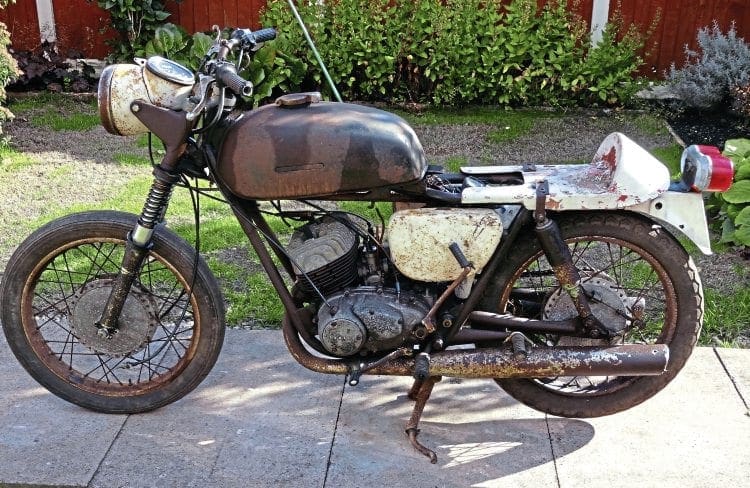 See if you can decipher this delightful piece of advice – which comes under the heading of 'Cushions suitable for highway driving' – and I quote 'The cushions are of a new type designed for highway running, and the car body, especially in cornering gives a comfortable road holding which can be expected in no cars but YDS3.' So I'm glad that's cleared that up…
Anyway, on to our delectable restoration for this month; which as you may have already guessed is the early Yamaha of the title page. Yes they are pretty rare, but perhaps you or one of your friends may very well have had one of these whizz bombs back in the day.
As you can see from the before pics, this really was a wreck – and I have seen better examples pulled from my local canal. But Pete (and we will now refer to our brave restorer as this – for it is his name), must have been besotted with the type to take on a challenge such as this.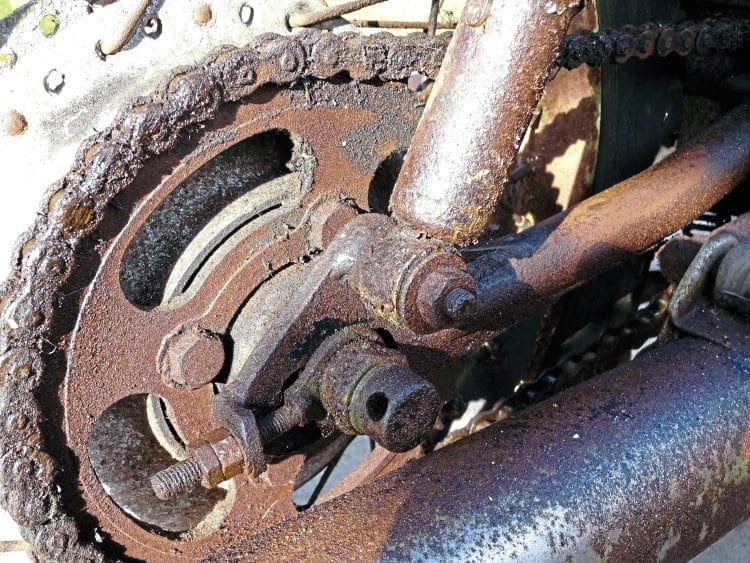 He bought it in September 2016 from eBay for a whopping £800. He knew that this price was no doubt over the top, but like many of us, he had set his heart on the beast.
And in a way, I suppose that it's good that we don't all desire to build a pre-unit Bonny; for if we did, life would be so dull. But even for that money, there were still important items missing, such as fuel tank, seat and mudguards.
The Yam was an American import and its previous owner had attempted – and failed, to turn the bike into some kind of café racer – is this some kind of disease? Anyway, Pete took his prize home and started to take it apart, starting with the drive chain that was in one solid lump – oh dear.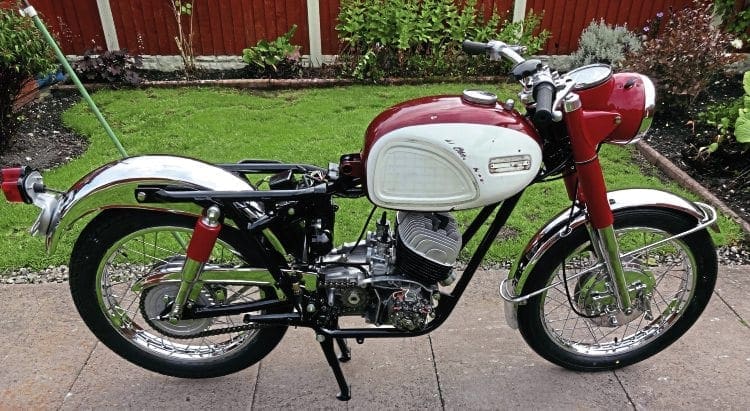 It was then time to start searching for suitable spares, and it quickly became obvious that many bits were only to be found in the US. Now this is not a bad thing, but you do have to add on the sometimes exorbitant postage that these guys require; plus the added insult from our own dear postal service, who bang on a handling charge.
A month or two later – as our gallant lad was taking a purposeful stroll around the Stafford show, he alighted on a friendly Irish chap (Fast Klassics) who had an almost identical rolling chassis for sale.
It was for the YM1 – a 305 version, but the bike was pretty much the same. There was a bit of a light-hearted discussion, and Pete walked away to mull things over.
But this was too good to let go as it was in such a good condition. The seller said: "So make me a sensible offer" and Pete's reply was £350. This was duly accepted, and he pushed the new acquisition away with a warm glow.
Read more and view more images in the June 2019 issue of CBG – on sale now!