Words and photography Phil Mather
If anybody were ever to compile 'The Bedtime Storybook of the English Motorcycle' it would be sure to contain a chapter entitled 'The Sad Tale of the Enfield Interceptor'. It may be that you are puzzled as to why that should be; in all fairness, you could be forgiven if you cannot recall exactly what an Enfield Interceptor was and why its passing has been left virtually unmarked.
True, there is a book written by Andrew Stait that bestows a title befitting a hero of legend – 'The Mighty Interceptor' – and if you browse through a marque history you will note that the Interceptor holds a unique place in the last three years of Royal Enfield production. So where did it all go wrong?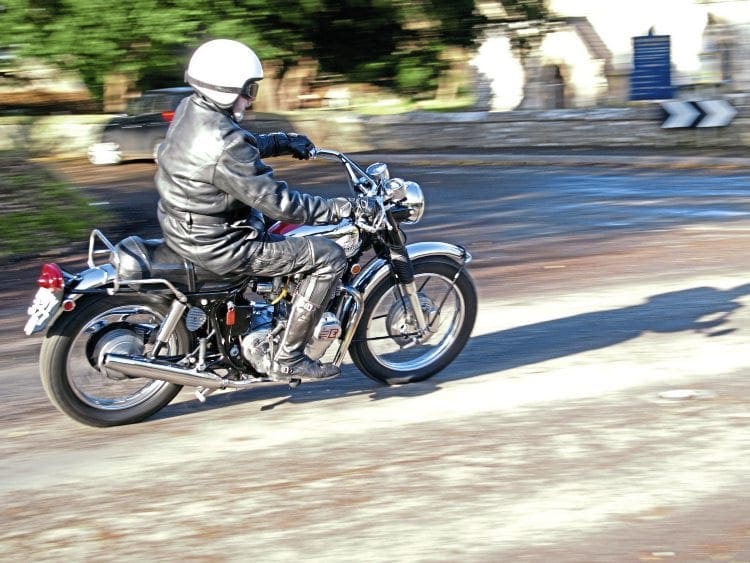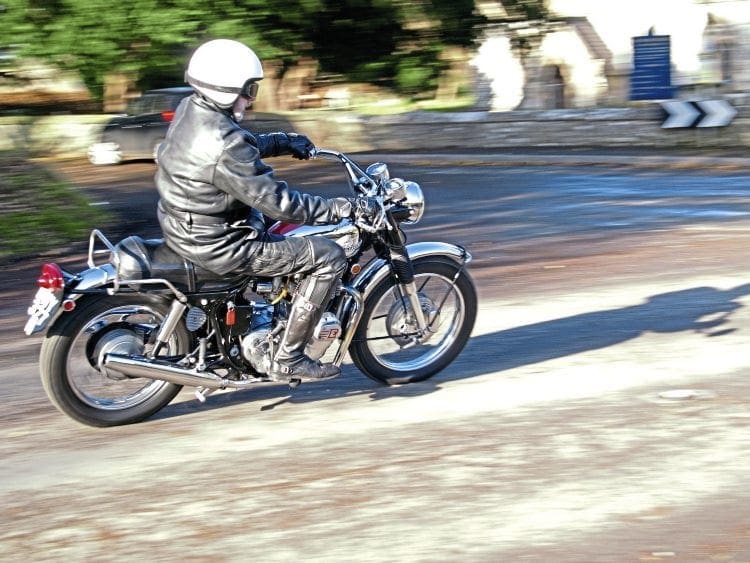 It helps if we understand a little of the background to Royal Enfield itself, a company that, from very early on, grasped that self-sufficiency and diversification were the key to success.
Originally a needle manufacturer, established in 1851 at the newly built Givry Needle Works, Hunt End, Redditch, George Townsend & Company expanded to manufacture parts for sewing machines then, under the directorship of the founder's son, made the quantum leap to bicycle manufacture. By 1888 it was not only making bicycles but also supplying parts to other companies and soon afterwards won a contract to make precision rifle components for the Royal Small Arms factory of Enfield, Middlesex.
To celebrate this success, the Eadie Manufacturing Company Ltd, as it was now known following a takeover by Albert Eadie and R W Smith, named its new bicycle the 'Enfield', created the Enfield Manufacturing Company to make the bikes and then topped the whole thing off by appropriating the 'Royal' name from the Royal Small Arms company.
Thus the 'Royal Enfield' bicycle came into being, having no connection at all with the sovereign or, for that matter, a town north of London. A further jingoistic Victorian flourish came in 1893 with the choice of the trademark slogan 'Made like a Gun'.
Poised at the dawn of the 20th century, the Enfield Cycle Company seemed set to flourish, yet an ambitious dalliance with fledgling motor car production almost brought about its downfall.
A new factory was built to house the Enfield Autocar Company, which produced fresh and innovative designs, but faced numerous set-backs due to a lack of skilled personnel, over-spending and an embarrassing infringement of copyright, not to mention too many competitors trying to get a piece of the action.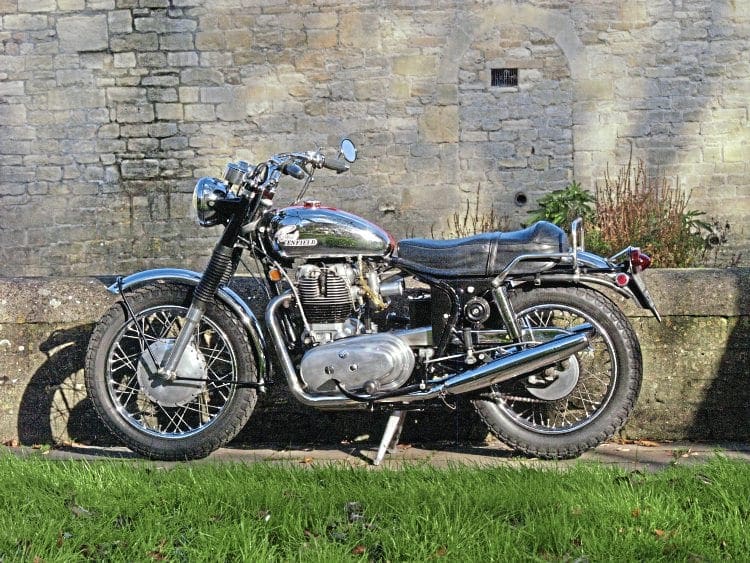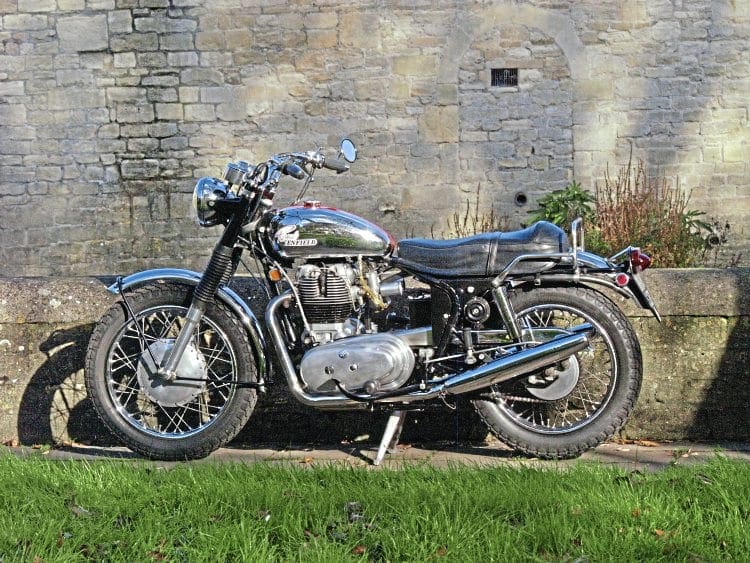 Fortunately, the bicycle side of the business kept it going until it got its head around, and then refined, the far simpler concept of a motorised bicycle. From then on, and particularly with the introduction in 1911 of a highly acclaimed chain drive, two-speed 23/4hp model, Royal Enfield rarely looked back.
There were, inevitably, ups and downs to come, but early development and in-house manufacture of sidecar combinations set it in good stead for production of both machine gun carrying and ambulance sidecars during the First World War, and for commercial 'box' outfits in the Twenties and Thirties.
Before the universal adoption of the small van, fleets of sidecar outfits delivered bread and milk all over the country on a daily basis, and 'combos' provided economic transport for tradesmen and their tools well into the 1950s.
Read more in the February issue of CBG – on sale now!