One specialist bike manufacturer stood head and shoulders above all others in the 1970s. His name was Colin Seeley. Here's how he transformed the Honda CB750…
Words: Phillip Tooth PHOTOGRAPHY: Tooth, Greening Archive
As Colin Seeley gazes at the bike that carries his name on the fuel tank his face breaks into a huge smile. "I've designed a lot of motorcycles in my time," he says.
"But this is the one I'm most proud of. My company was a minnow compared to mighty Honda but we built a bike that handled better than any CB750 and looked a lot better as well. And it still looks stunning today!"
If Colin was smiling, you should have seen the look on owner Jack Machils' face. He was ecstatic. "What a compliment!" says the Frenchman, who has owned this bike for nine years.
The engine was lifted from a 1976 CB750 F1, but the forks and triple discs are off the F2 version.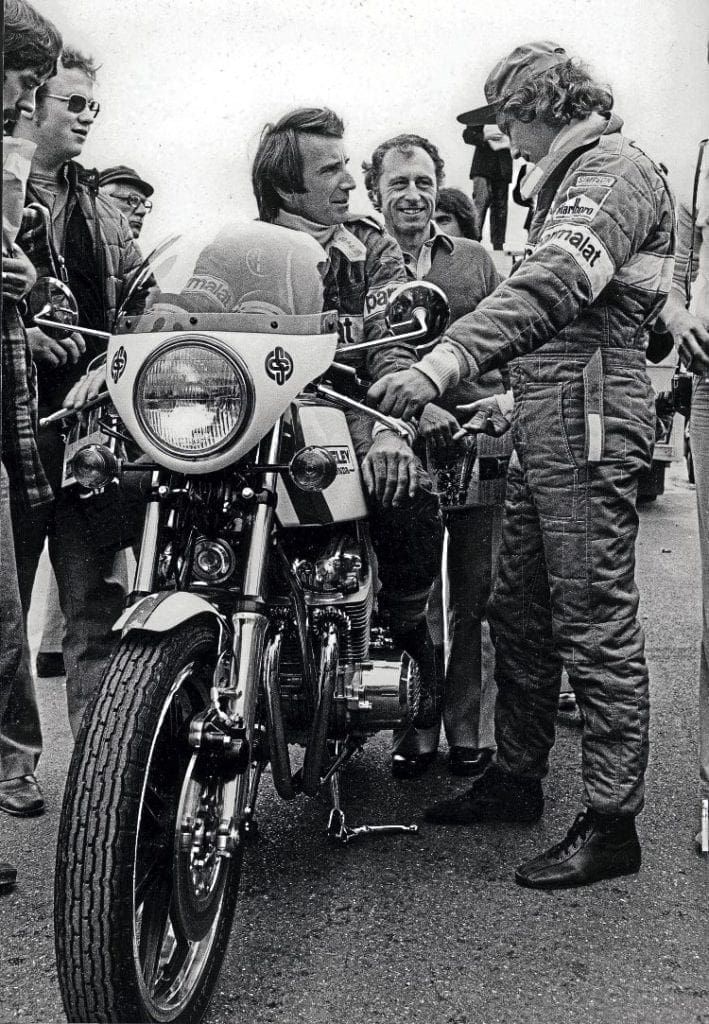 "The engine was taken out to 836cc and a sports camshaft fitted before I bought it," says Jack. "But it was low on compression so I rebuilt it with Wiseco pistons, new valves and guides. I also upgraded the electronic ignition with Dynatek coils. And that's a Mocal oil cooler mounted under the headstock."
Colin had checked his records. "We sold this particular frame kit SH7-775F in June 1978, so it is one of the last ones we made," he says, before adding: "Frames with the F after the frame number are for the CB750 F1 Honda, while an F before the frame number indicates an F2."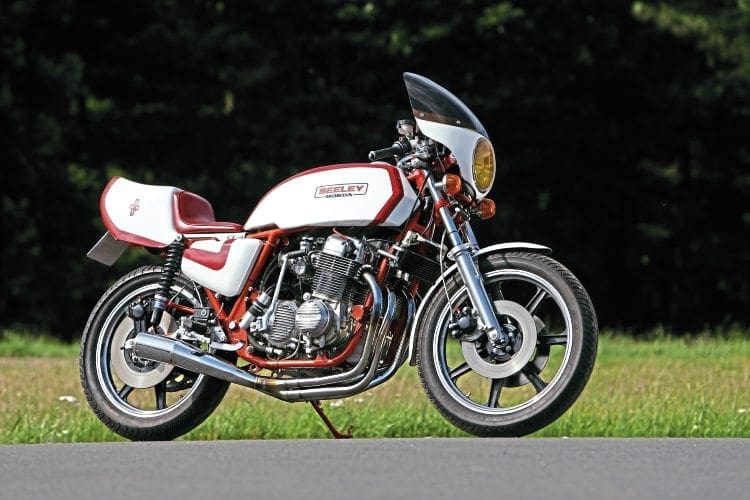 Work started on the Seeley-Honda concept in January 1975 and the prototype, with a Yoshimura 812cc engine supplied by Dixon Racing, completed a 4000km road test before they were ready for production.
The main section of the nickel plated frame was fabricated from 17 gauge (1.4mm wall thickness, 38mm diameter) Reynolds 532 tubing, with 14 gauge (2mm wall thickness, 32mm diameter) for the rear section.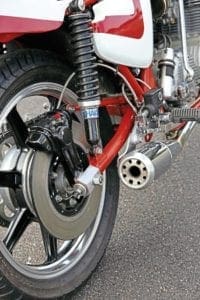 It was triangulated at the steering head, which carried taper roller bearings, and at the swingarm area.
And, as always on a Seeley, the bronze welding was precise and perfectly executed.
Read more and view more images in the May 2019 issue of CBG – on sale now!
---
Advert

Enjoy more Classic Bike Guide reading in the monthly magazine. Click here to subscribe.
---