"HAVE YOU SEEN the Enfield? The one outside?"
"No."
"It's just your kind of bike. Really is. Here…" the kind guy thrusts his cell phone at me and shows me a tiny, dark, out of focus photo of a bike.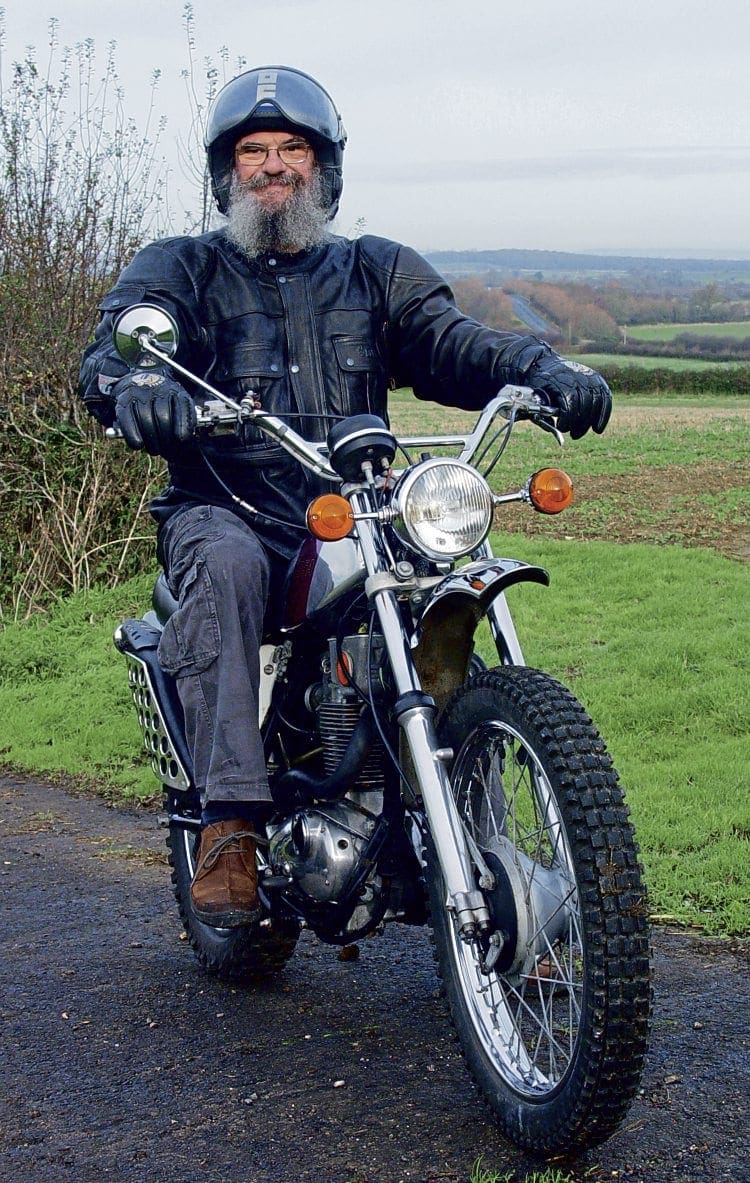 It may be black, but it's hard to tell. "But the price is ridiculous. You'd be better off with this BSA…" he swiped vigorously at his phone's screen and returns it to me. There's another image of another bike. It may also be black, but it's hard to tell.
In any case, the conversation continues in an entirely pleasant and amiable way. And once it's over I go for a stroll and peer at both bikes, the Enfield and the BSA. Both are great. This is the glamour of magazine life at an old bike show, in this case the excellent Bristol bash.
As my chum had suggested, both bikes were interesting. And he was right about the RE being my kind of bike: it was a model I've always been interested in, very scarce, unusual to see in an unrestored state and rarely available.
However, the point he was trying to make was that the Enfield cost a big lot of money. It would cost another big lot of money (and an awesome amount of time) to return to running order. It would also be a seriously lengthy journey of discovery – for me at least – as these are unusual machines and I know very little about them, apart from the faintly important factette that I like them and they're great to ride.
The BSA, on the other hand, cost less than half the price of the Enfield and was allegedly a running machine. The point here being that only a complete loon would pay a lot of dosh for a non-running bike when he could pay a lot less for a runner.
I – of course – am that loon. I have also rebuilt many BSA bikes down the years, but have never laid a serious spanner on an Enfield, Royal or otherwise. And I'm looking for a project, something to get my mechanical teeth into over the next couple of years. The Enfield would certainly provide years of mostly harmless fun. I didn't buy it, because I decided that it was too likely that I'd fail at the project and have a bad time with that failure. Not because of the price.
Someone else will buy it, and will doubtless make a great bike out of a wreck. Because this is what people do. Some people. People who are more interested in the job than the cost of it, which is a very, very sweet place to be.
That's it. See you out there.
Frank Westworth
[email protected]