THERE WERE TWO main topics of conversation at the Stafford International Classic MotorCycle Show during the first day.
One was "Who on earth would pay nearly £85,000 for a 650cc Triumph twin" and the other was "Do you suppose it will stop raining?"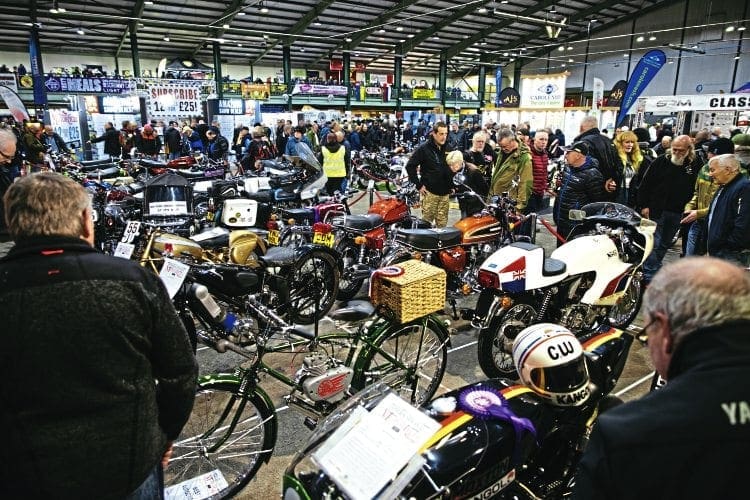 Bud Ekins' 1962 649cc TR6SS was the Triumph twin and the purchaser remains a mystery. They paid three times the Bonhams auctioneer's top estimate, once fees and commissions were added; taking the final bill to £97,500.
Outside it rained and the winds blew all day on Saturday. Autojumblers are hardy, but even for them the April conditions were appalling.
Piles of parts were covered with tarpaulins to protect them, while gazebos collapsed.
Sadly, a day of the extreme weather was enough for some, who had upped sticks by the end of the day and even more sadly some unwelcome visitors took advantage of the bad weather and stole from a few stands, one trader losing a frame to thieves while he was sheltering.
Sunday, thankfully, was a better day, and the site was buzzing with bargain-hunting classic fans who had decided against a Saturday visit.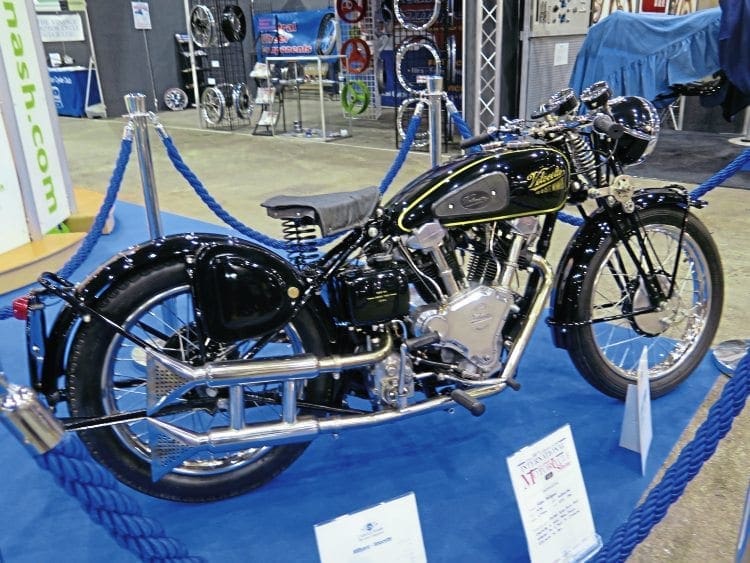 It seemed that classic prices had settled down a little, with some lovely usable classics including Norton ES2s and BSA A10s at around the £4000 mark.
Visitors also got to see members of the Owd Codgers Trials Club tackle a specially created course.
Read more and view more images in the June 2019 issue of CBG – on sale now!