After a bike? Fancy a fun day out kicking tyres? Try visiting an auction: fun for all the family
WORDS BY Oliver Hulme PICTURES BY Christopher Dickinson and Bonhams
THANKS TO Jonathan Hoare for the headline
YOU'VE DECIDED THAT you want to buy or sell a classic bike, but where do you start? If you are buying then the dealerships such as those who advertise in CBG are obviously a good bet, but you will be paying a tidy price and many of these machines will have been restored. For some the actual restoration process is part of the fun.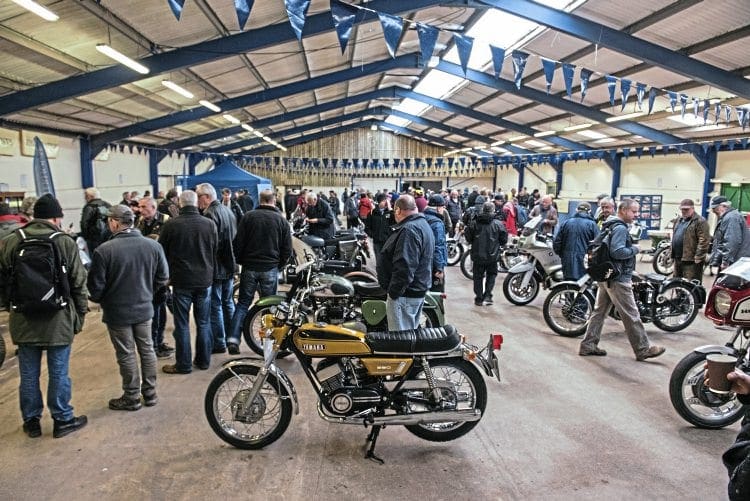 You could scour the small ads, too and there's bound to be something there that attracts you, but you can almost guarantee it's going to be on the other side of the country – or in a different one altogether. And there are certain internet auction sites or small ads selling portals that are packed with bikes that seem to rapidly skyrocket in price, or have decidedly dubious provenance – that is… if they exist at all and aren't from the fevered imagination of an internet scam artist. Beyond that you could spend years rummaging in farmers' barns and outbuildings in search of that elusive Vincent or Brough without success. Or you could join an owners' club or rely on the recommendations of friends and acquaintances. Or you could try a classic bike auction.
If you plan on buying a bike at an auction it's worth doing a lot of groundwork. Try to visit an auction or two before you actually set out to buy, just to get used to the pace and the environment, which can seem intimidating at first.
Read more in the April issue of CBG – on sale now!
---
Advert

Enjoy more Classic Bike Guide reading in the monthly magazine. Click here to subscribe.
---