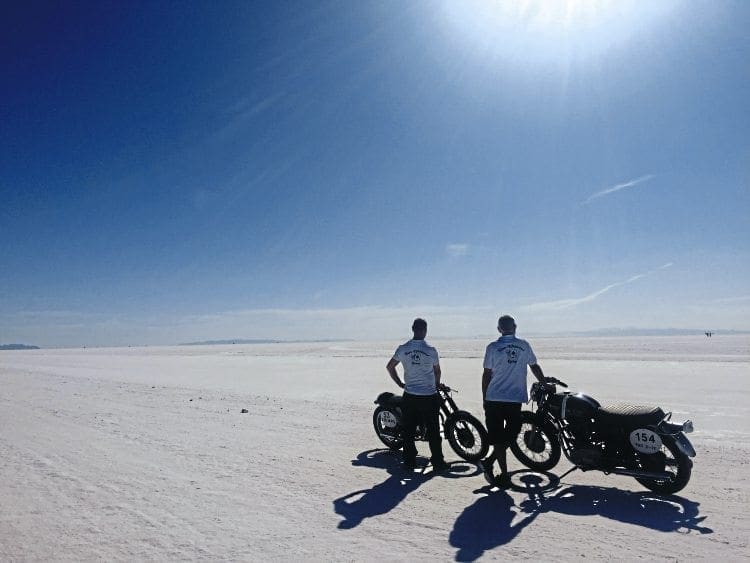 Two classic motorcycle racers from Cornwall have broken two American Land Speed Records on the Bonneville Salt Flats.
Phil Betty and Miki Sprosen featured on our news pages back in July and revealed their plan to seize back the two land speed records for Triumph.
The duo, who have been vintage and classic clubman racers for over 20 years, together form Team Wildcard. They are sponsored by Monty's Classic Motorcycles, who, like the racers, are based in the Tamar Valley in East Cornwall.
Before their trip, the 350cc pushrod engine record was held by a Moto Morini and the 650 record by a Kawasaki.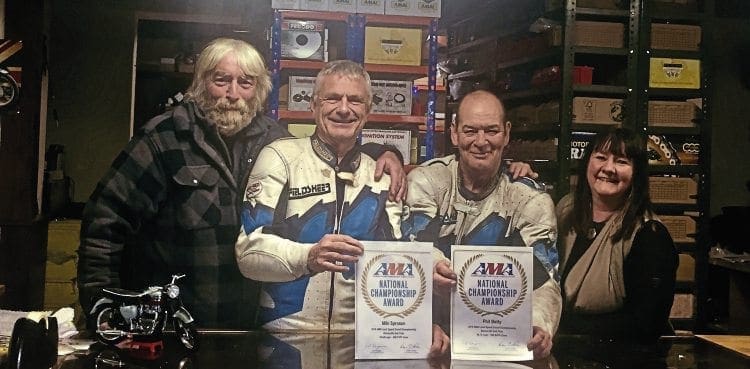 Highly modified T21
After the first two days of racing, the bikes, a highly modified 1957 Triumph T21, owned by Lenny Diggins, and Miki's stock 1971 Bonneville, were just off the existing record times.
They worked on their bikes well into the night and on day three, after a 5am alarm call, they went out on to the salt in the cooler morning conditions and scored the records they had come to gain. Phil took two seconds off the existing record for his class, squeezing over 98mph from the T21.
Miki followed quickly behind, initially taking two seconds off the 650cc pushrod production record, and he then returned each day to continue to break his own record, taking the final speed to over 106mph.
Phil said: "We had dreamt of coming to Bonneville and worked so hard to get those records, but none of it was ever a given. Then, when we both achieved our records in quick succession, it was quite possibly the best day of my entire life."
Miki added: "The Bonneville organisers, scrutineers and all the volunteers, plus all of the other racers and their supporting crews and families, are phenomenal and we cannot thank everyone enough for looking after us so well, especially the Edwards Racing team.
"Our classic Triumph bikes caused quite a stir over there and it was brilliant to connect with the small number of other Triumph racers who were also competing.
"We would absolutely recommend that any interested racers make the journey to Bonneville. There really is nowhere like it and we'd be delighted to pass on any advice, or information, to any other British racers who are keen to discover this epic experience. Our thanks also go to our sponsor, Monty's Classic Motorcycles and his parts supplier, LF Harris."
The Team Wildcard riders are now considering conquering new FIM Land Speed World Records in 2020 on more modern Hinckley Triumph bikes.
Read more in the January 2020 issue of Classic Bike Guide – on sale now!