Roger Barlow shares some fascinating first-hand insights into the birth of Norton's brave Commando
Words by Jim Reynolds photography Mortons archive and Jim Reynolds
Roger Barlow worked as a draughtsman and designer in the motorcycle and car industry, including spells at Ariel and BSA in the 1950s and 1960s, before moving on to Rover, where he found security, but not much of interest, but the chance to join Norton-Villiers in the 1960s to work on a new design sounded much better and he became part of the team at Wolverhampton in April 1967.
"There were five designers, all enthusiasts, and we naturally supposed the new Norton would have a Featherbed frame. But we reckoned without Doctor Stefan Bauer."
"He came from Rolls Royce, a small man who fired out ideas in a constant stream; some splendid, some not, but they all made you stop and think.
"His plan to discard the Featherbed frame met with amazement, but he said if, after 26 years, we couldn't design a better frame, we had no business in his office.
"We supposed he had a point after all, then we found the engine was to be rubber mounted. Look at the Sunbeam S7 and S8; jellies on wheels! But once we listened to the reasoning behind Bernard Hooper and Bob Trigg's idea, we accepted it as a potential equal to the Featherbed."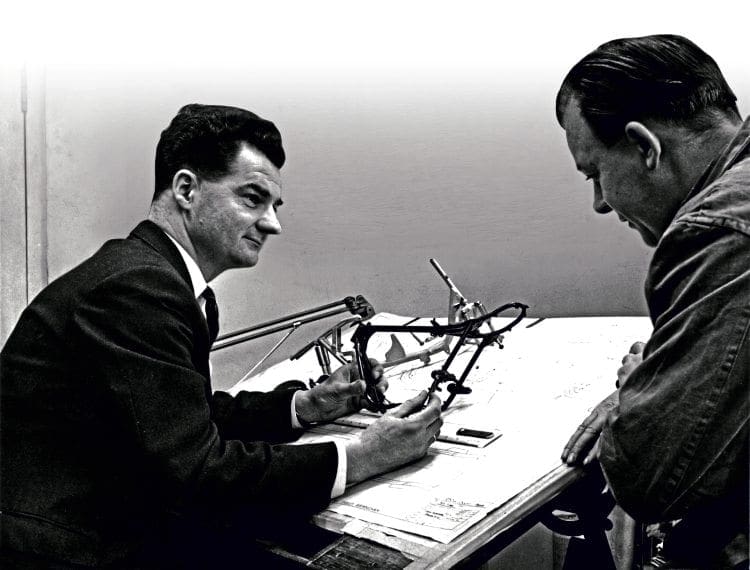 Stretching the team's imagination even further, a basic tubular chassis with forks, wheels and engine was delivered to the drawing office, followed by the stylist from Wolf-Ohlins with blocks of polystyrene, glue, sandpaper and a collection of saws.
He attacked the plastic, generating clouds of white dust as the outline of the Commando Fastback emerged, and when he'd finished, Roger and his fellow designers admitted he'd done a pretty good job.
But they weren't sure that the green blob on the fuel tank would be recognised by Norton fans as the symbol of their favourite marque.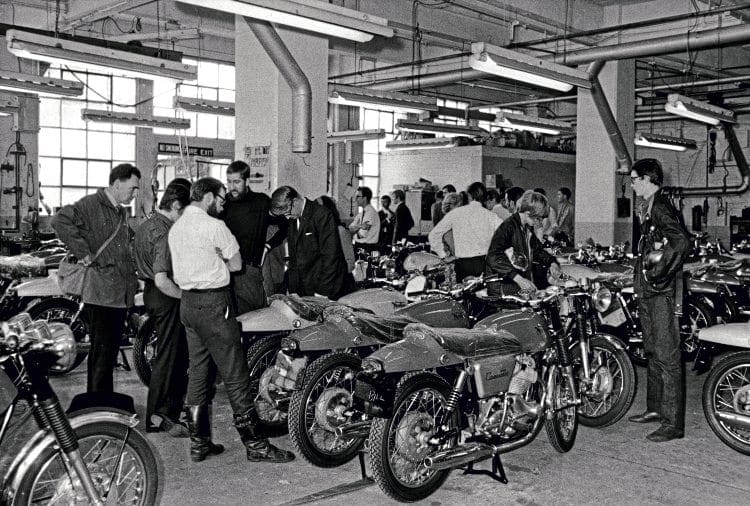 "One of the first things we learned was that our new Norton was to be at the Earls Court show that autumn, and it had to be finished some time before to take pictures for the brochure.
"No excuses – once the bike was styled we could get on with the job of designing all the bits and pieces to bring the vision to reality."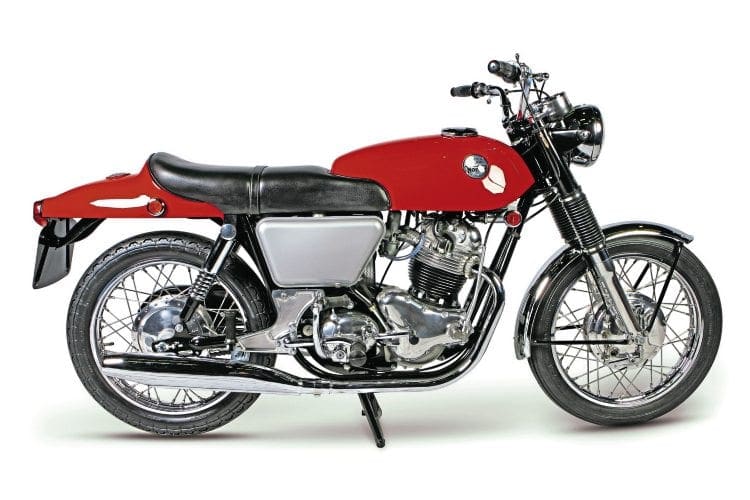 "The tank and tail-piece were in fibreglass, so we enlisted the help of Avon Fairings and Doug Mitchenall paid several visits to pass on his expertise.
"The petrol tank was styled to form it from just two mouldings, top and sides in one piece and a separate floor that could be stuck inside to give a complete tank.
"Doug advised the overlap to form a petrol-tight bond."
Read more and view more images in the October 2019 issue of CBG – on sale now!

Enjoy more Classic Bike Guide reading in the monthly magazine.
Click here
to subscribe.