SUZUKI B120

Words by Oli PhotoGRAPHY by Gary Chapman
SUZUKI CALLED IT the B120 Student, but everybody calls it the Bloop.
It doesn't really fit Suzuki's 1960s and 70s style.
They were busily turning out powerful two-strokes and small sportsters like the T125 Stinger for the teenage buyer, or the disc valve equipped A100 single for the commuter market.
But at the same time, they were producing tens of thousands of these little piston-ported two-strokes.
Although it had a 118cc engine, Suzuki called the first model a B100, which has to be a rare occasion when a manufacturer has advertised a motorcycle as being smaller than it actually was.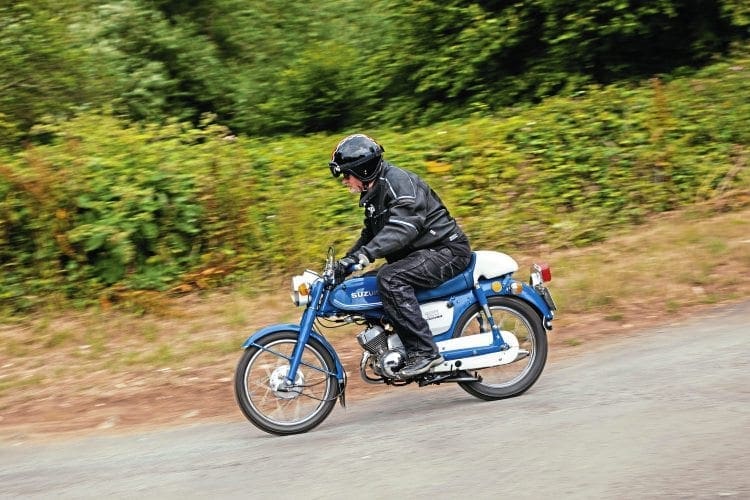 The B100 became the B100P when it was fitted with an oil pump to end the chore of pre-mixing petroil.
It also meant that in most markets it gained the curious moniker of the 'Bloop'. It was stuck with this nickname right through its life, even when Suzuki decided to call it the B120 instead.
The B100 arrived in 1964, with its target market being the workers of South East Asia. It used a pressed steel frame and had big chrome panels on the petrol tank.
The first models lacked anything in the way of fripperies (like indicators) but did use Suzuki's signature headlight rim, which looked a bit like a capital D lying on its side.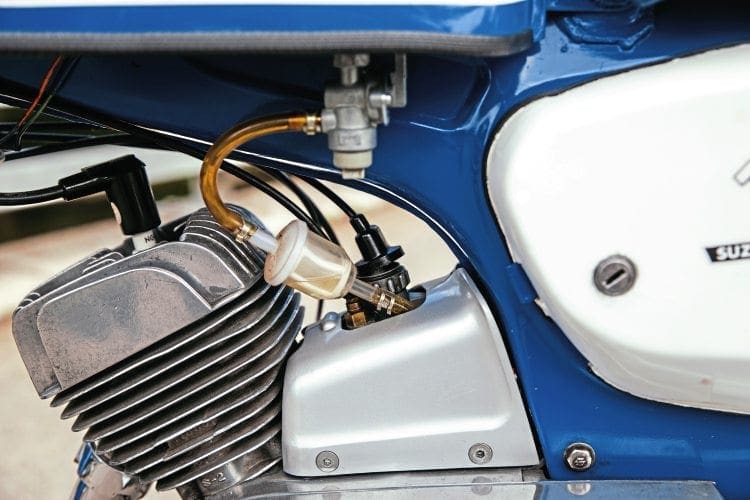 Given you would wipe out the headlight every time you slipped on a damp cobblestone or got wiped out by a Ford Anglia, it must have been a bit of a pain at replacement time.
On the plus side the headlight was big, for a two-stroke commuter at least, though that wasn't saying much.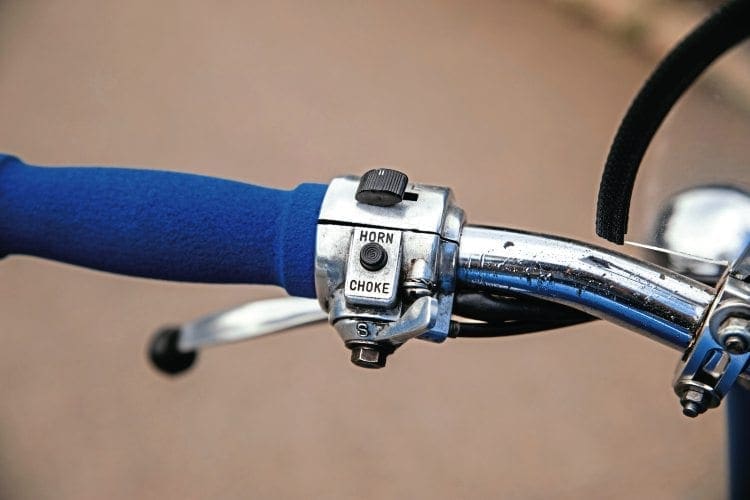 The lights were soon joined by a big set of indicators that were more suited to a superbike, long before most non-Japanese manufacturers fitted them.
And most importantly, the B100 got its oil pump and became the Bloop.
The US market got a utilitarian off-road version, with a high-level exhaust pipe and a luggage carrier, which they christened the Hillbilly, which was not unlike BSA's Bantam Bushman.
Read more and view more images in the October 2019 issue of CBG – on sale now!