Too often overlooked in classic curiosity corner, Indian's last Chiefs were excellent – and unique – motorcycles
WORDS AND PHOTOS BY PHIL MATHER
Isolated on our little island, we had no reason to concern ourselves with the last sad days of a once great American motorcycle manufacturer. Yet responsibility for that downfall had, in many respects, one foot planted firmly on our side of the Atlantic.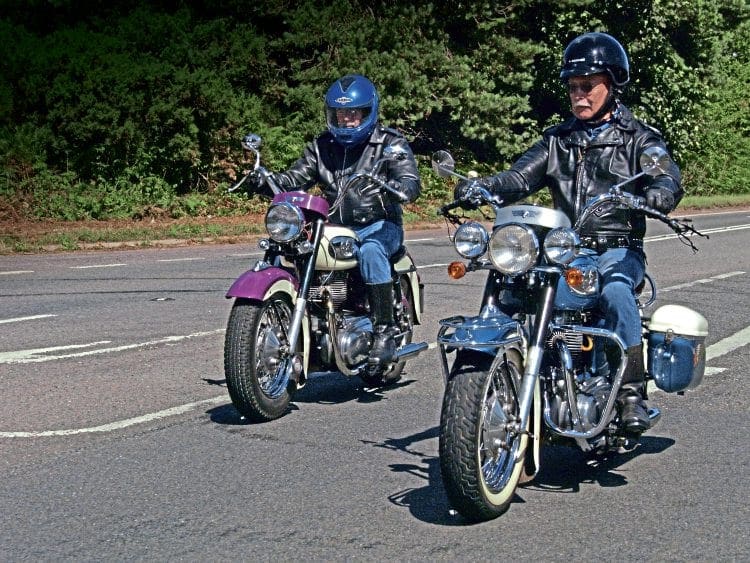 Back in 1950, very few British motorcyclists would have been aware that the Indian Motocycle Company of Springfield, Massachusetts, was going to the wall. But that was the year company president Ralph Rogers called it a day at a heated meeting of the board and creditors, and walked away from what had become, for him, a rescue bid too far.
Stepping further back in history, you have to understand that Indian had not reinvested in the good times when it should have done and later, at the outbreak of the Second World War, it buried its head in the flat-out production of motorcycles and motorcycle spares for the US and Allied military. The factory may have been run-down and dismal, the machinery truly fit only for scrap, but the spirit was strong and hearty.
Article continues below...
Advert
The American Government stoked this patriotic enthusiasm by offering a blank cheque to cover unlimited production, but when victory became a strong likelihood that cheque slipped quietly off the table, leaving Indian with a vast warehouse full of surplus bikes and parts that nobody wanted and suppliers at the door requesting settlement of bills for raw materials provided without question over the past five years. The good times really did seem like a long way away.
Read more in November's issue of CBG
---
Advert

Enjoy more Classic Bike Guide reading in the monthly magazine. Click here to subscribe.
---