Old cars and bikes on the south coast? Dressing up? Why not?
Words and photography by Matt
I have to say I'm not one to lavish the upper classes with praise in general, but boy, does the Duke of Richmond know how to put on a good show – the Revival, now in its 21st year, aims to relive the time when the circuit was first open, from 1948 until 1966, when it ceased holding races for safety reasons and was just used for testing.
It is said that the then Duke of Richmond and Gordon refused to ruin his circuit with steel barriers, but it opened again in 1998 when the current Duke, no doubt spurred on by the success of the Festival of Speed held in his back garden (it is said the first festival was held to raise funds to repair the roof of the house), worked with locals and the governing body to get racing back.
This included a run-off, gravel traps and huge mounds to keep the noise down, but also to make spectator viewing much better.
The Revival is all about celebrating the old days, concentrating on the decades from the Forties to the Sixties.
The public is encouraged to dress up in period costume, which adds a real feel to the atmosphere, as are the drivers, riders, mechanics and even the press.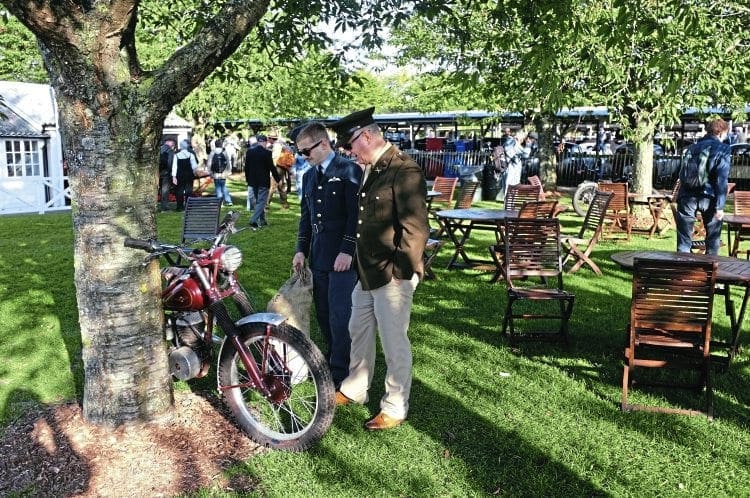 Actors are everywhere, as spivs, as washer women, nuns or even the Beatles and their hordes of girls following them, as was the case this year with the celebration of all things Mini.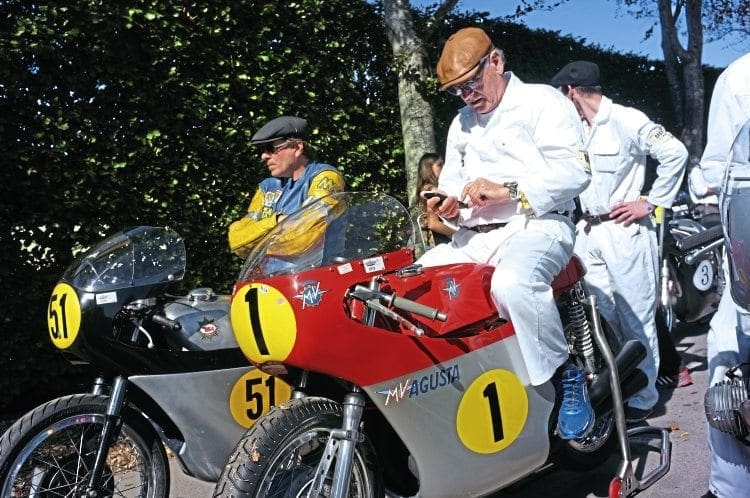 Bikes play a minor fiddle compared to cars, so if you are a two-wheeled-only fan, then it's not worth going. But the racing has some big names on some of the top machines and a couple had literally just been unpacked from the Classic TT and the Lansdowne Cup front-runners were also there.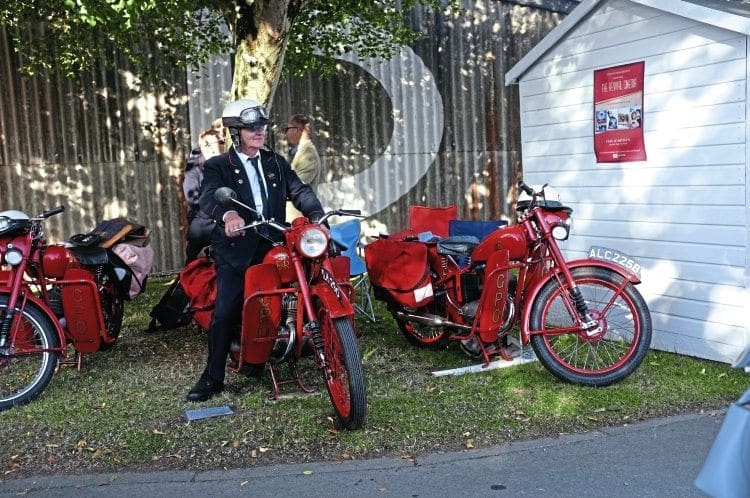 BMW, as usual, brought over a full works effort, there were MVs, AJS, Norton and Matchless, and if you think this was just a parade, just watch the Barry Sheene Memorial Race on the internet – the likes of Troy Corser, John McGuinness, James Hayden and even Dani Pedrosa don't do slow!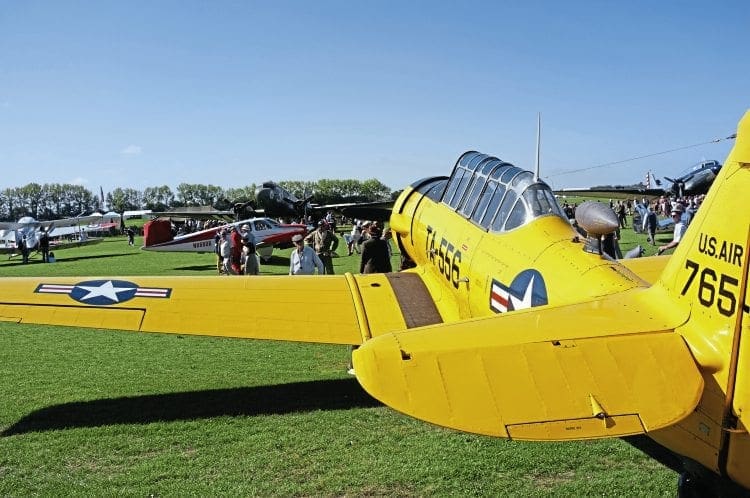 View more images in the November 2019 issue of Classic Bike Guide – on sale now!