It's an icon, sure. But it's also a great bike
WORDS BY Oliver Hulme PHOTOS BY Jason Bryant
WHETHER THOUGHT OF as a gentleman's ride or an engineer's machine, these days the Velocette Venom 500cc single is always considered to be a high end, sophisticated motorcycle beloved of a particular kind of serious enthusiast.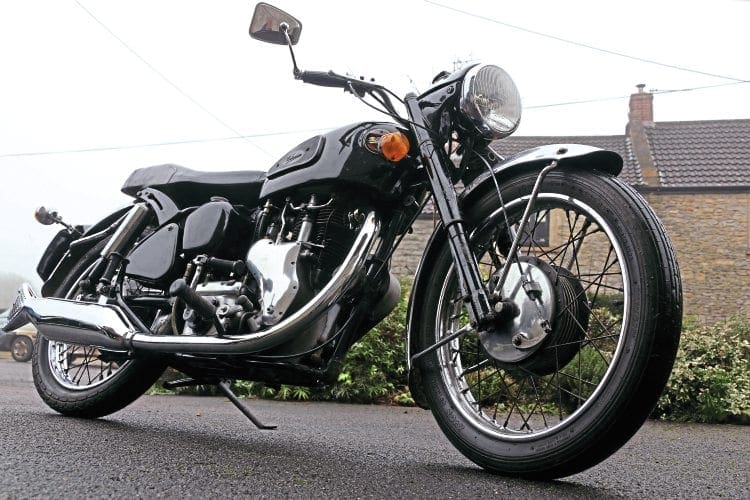 They are adored by owners, gawped at by showgoers and taken for spirited blasts along country B-roads in the summer. Yet machines like the Venom were originally built for a different role. This was a sporty road bike that was a cut above the rest and ready for hard graft, day in and day out. The Venom still holds the 24 hour world speed record set in 1961 for a 500cc motorcycle, at an average speed of 100.05mph.
The original Velocette pushrod engine was born in 1933 in 250 and 350 forms, and the basic design remained pretty much unchanged until production stopped in 1970. The Venom was developed from the 1954 MSS 500 and introduced in November 1955 at the same time as the 349cc Velocette Viper. The tweaked engine produced 36bhp, had a fairly hefty 8:1 compression ratio and the high cam, short pushrods and hairpin valve springs were designed to cope with high revs. Although by the mid-60s the design was considered antiquated, the lack of innovation may have contributed to the engine's longevity – if ain't broke…
Even so it's hard to imagine today that anyone would use a Velocette Venom for hacking through central London on a daily commute. That said, the 1959 model featured here spent a good part of its life blasting through the traffic in all weathers from Brixton to Oxford Street. Peter Banks paid £15 for his Venom in 1973, much of it in boxes, and it's been with him ever since. "I had a mishap on my Vincent Rapide and cracked my forehead, probably because I hadn't looked after the forks properly. So I bought the Venom because it seemed more suitable for commuting."
Read more in the March issue of CBG – out now!
Article continues below...
Advert
---
Advert

Enjoy more Classic Bike Guide reading in the monthly magazine. Click here to subscribe.
---