WORDS & PHOTOS BY Frank Melling
YOU'RE IN A rush, right? You want to go out for a ride, not read a magazine.
I'll come straight to the point. The Triumph Thruxton R is not only the best-ever retro bike made, it's one of the greatest motorcycles of all time.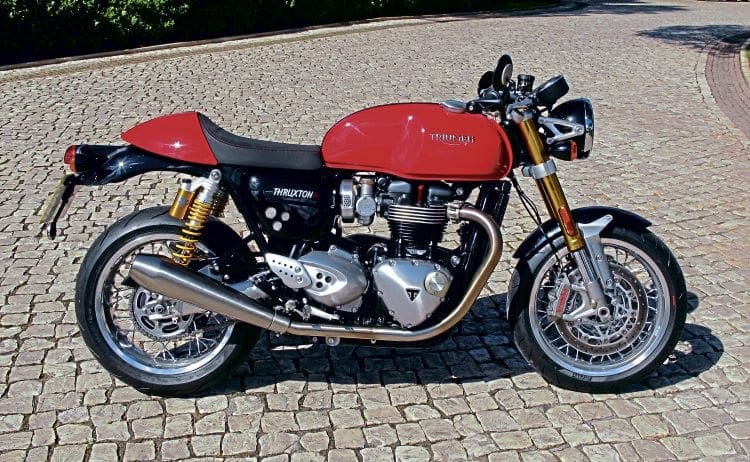 If you love classics, you'll sell your kidney for this bike. If you are thirty-something, then you'll be trading in your R1. Triumph dealers all over the world can confirm this, as the Rs fly out of their showrooms.
The Thruxton R is at the top of the Bonneville family tree but shares the family gene pool with the Street Twin 900 and its even more closely related sibling, the T120 Bonneville 1200.
So, at the heart of the R is the same twin-cylinder, eight-valve engine with twin counter balancers and 270º firing order.
The result is a thoroughly modern, vibration-free engine that still retains a lovely anthropomorphic feel as the big pistons bang up and down in the barrels.
It's a really clever job that Triumph has done, melding an authentically classic feel into something young riders will find acceptable.
Read more in October's edition of CBG