A festival of old school-style choppers turns out to be one of the friendliest, most laid-back events of the year
Words and photography Matt
I love Choppers; their strange looks and daring to be different: but they are not my thing, I'll admit. But what I do like is the work that goes into them, the different styles, the history and the fact that everyone in the Chopper scene is so damn friendly.
Run by Andy and Anna from Pacoima motorcycles, The Trip Out is held at Debach Airfield in Suffolk. It's a laid-back weekend where everyone is welcome.
Set up your camp, then wander around the 'appropriate' bikes and cars gathered in the middle; and by appropriate I mean there's no code, bikes are just chosen because they look good, give the right feel or the organisers just like them, so I was tickled my B31 ratter was allowed!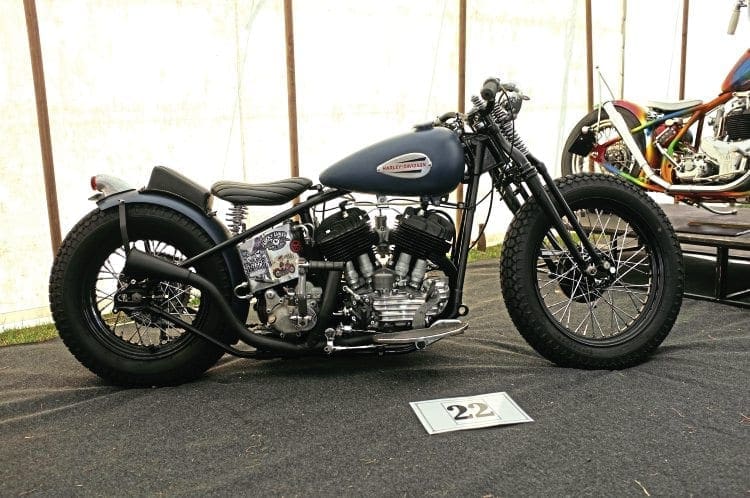 People dressed how they wished and there were plenty of old bikes to see. They came from far afield – riders from Switzerland, Belgium, The Netherlands and Germany turning up late into Friday night – on some rather uncomfortable-looking bikes – fair play!
Plenty of American trucks, vans and cars also rocked the vibe, alongside VW campers too.
The bar is next to the bikes and in the evening the music and bands playing had different styles; it was good and varied.
There's room to mingle, or you could head over to the 'build off' marquee, where some individuals and some companies had built bikes for the festival.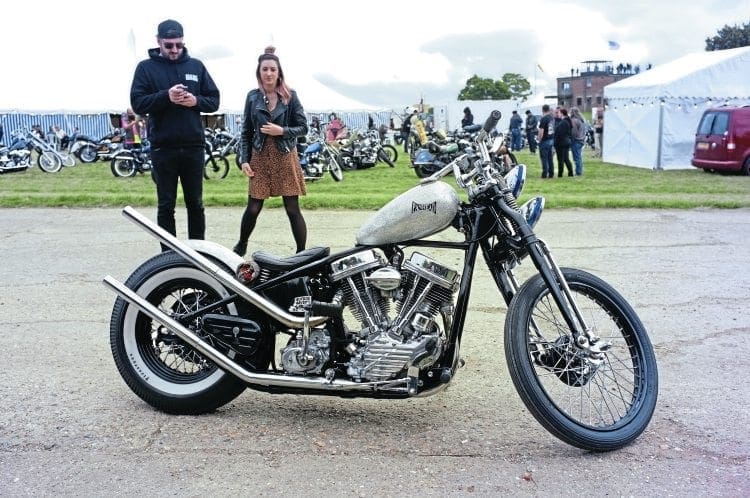 Saturday saw the excellent Second World War museum volunteers turn up and show folk round the old control tower and the various Nissen sheds with carefully documented displays – it's always good to be reminded what people went through for what we have today.
But it was the lack of commercialisation and the carefree, chilled out nature that I liked the most.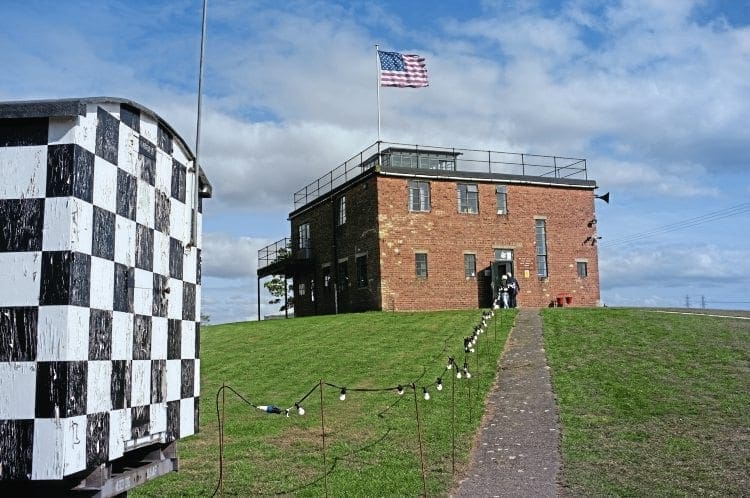 The organisers laid on some cult movies and plenty of food stalls but didn't have something happening every two minutes; there were just a few traders and so the focus was on the bikes, maybe popping out for a ride to the coast, having fun and relaxing around old bikes with a beer.
What a weekend. And now I want a chopper. See you next year.
For more information on next year's event, see thetripout.co.uk
View more images in the November 2019 issue of Classic Bike Guide – on sale now!