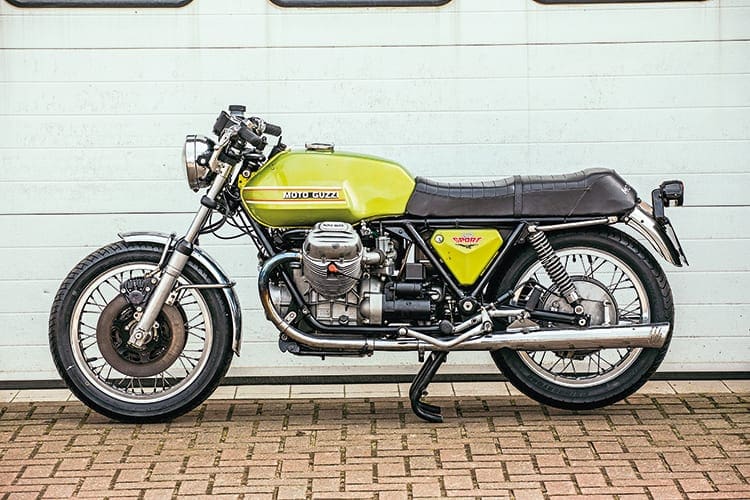 Although they'd enjoyed tremendous success with their singles, both on and off the racing circuits, by the late 1950s Moto Guzzi were struggling.
The factory had pulled out of racing in 1957 leaving engineer Giulio Cesare Carcano – designer of their famous 500cc V8 GP bike – to work on other projects. One of those was a 90-degree V-twin, first 500cc then 650, destined to power the new Fiat 500 car. The project failed and the prototype engine was shelved until the Italian police requested a replacement for the ageing Falcone.
Dubbed the V7 – because of the cylinder layout and by then 700cc capacity – it was a success, in both the police and civilian versions, but it couldn't stop the rot and by 1966 Guzzi was in receivership.
A year later, new management installed Lino Tonti as chief engineer, along with his favoured test rider/racer Luciano Gazzola; Tonti's experience was considerable, he had been linked to Aermacchi, Benelli, Bianchi, Gilera, and Mondial among others.
Read more in the May issue of CBG – on sale now!
Comments
comments