Then and Now sees Rachael Clegg test an Ariel 347cc Red Hunter as part of the Davolls motorcycle collection. Here, she compares her notes with those of a contemporary report from 1946.
Culture has given Essex its fair share of bad press over the years. In the 1990s there was Birds of a Feather and more recently – and infinitely more ghastly – The Only Way is Essex.
But today – a record-breaking warm March day – there isn't a silicon bosom, a tasteless pad or derma-filled trout pout in sight. On the contrary, we're in a 16th-century barn full of classic motorcycles and surrounded by leafy, winding, country roads. And Essex – at least this part of it, is utterly delightful.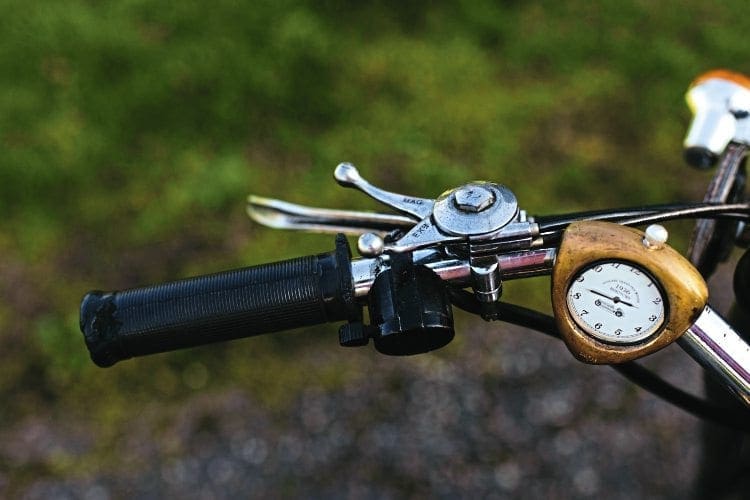 But landscapes aside, we're here at Davolls in Billericay, Essex, to sample some of the classic machines in this rather exquisite collection, including a 1946 347cc Model H Ariel Red Hunter.
The machine is handsome, thanks to the Red Hunter's original designer Edward Turner, who revitalised the marque's single cylinder range in the early 1930s.
Turner left Ariel for Triumph in 1936 but the Red Hunter remained one of Ariel's mainstay models. The machine provided the basis for the 40,000 Model W/NGs, which were supplied to the military during the Second World War and production of the original Red Hunter commenced after the war.
he Red Hunter was in fact the first model to be announced by the marque in peacetime and as such, it's a particularly poignant machine.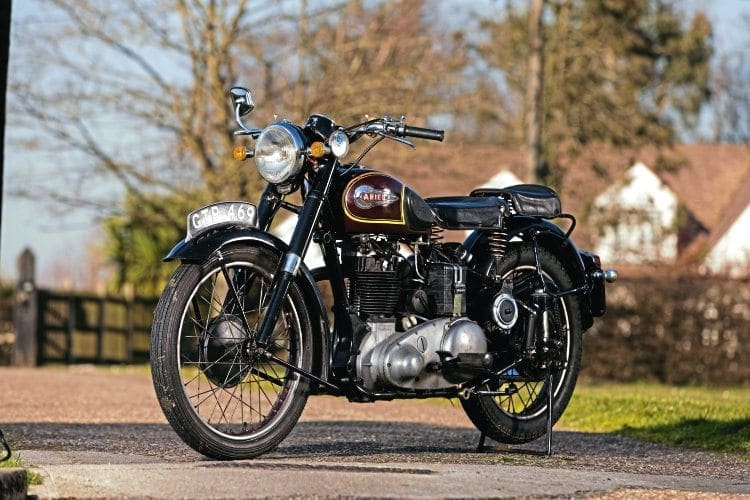 This maroon-toned and chromed delight is from that 1946 post Second World War batch, and we're taking it to test. Moreover, we're comparing our test with one of the contemporary test reports from 1946 – published in Motor Cycling magazine.
At first, the Red Hunter proved to be a stubborn old thing – it took more than 10 minutes to kick-start, at one point flooding the engine.
One is tempted to attribute this to lazy modern motorcycling, a lack of regular use or a (lack of) leg power but it seemed I was not alone: the 1946 test report describes how firing the Red Hunter up 'required a little care.'
But once started, the Red Hunter proved to be great fun.
To start with, it's a smooth ride – thanks to its telescopic forks. The Red Hunter smoothed out any lumps and bumps in the road – an observation that Motor Cycling's test writer reported in 1946: "Handling is super, the new telescopic forks possessing an extremely sensitive movement.
"One's first reaction was to opine that they were too 'soft' for safe control at near-maximum gait but experience quickly proved their amazing facility for simply swallowing pot holes or protruding manhole covers with unconscious ease at any gait."
Read more and view more images in the May 2019 issue of CBG – on sale now!