Take a look at the kind of motorcycles that British manufacturers were turning out in the mid-1930s and you can see why Triumph's 500cc twin was such a revolutionary design.
Words by Oli PHOTOGRAPHY BY GARY CHAPMAN
Most 350 and 500cc British motorcycles of the era were singles, mass market machines fitted with side valve or ohv engines, and anything bigger was likely to be a V-twin.
While there were other more exotic concepts such as Ariel's first Square Four and the Matchless V4, the single held sway.
But for now, the single had reached the limits if its development, and squeezing any extra power from the long stroke engines being produced just led to more vibration and unreliability
Triumph had already developed a twin, Val Page's 6/1 650.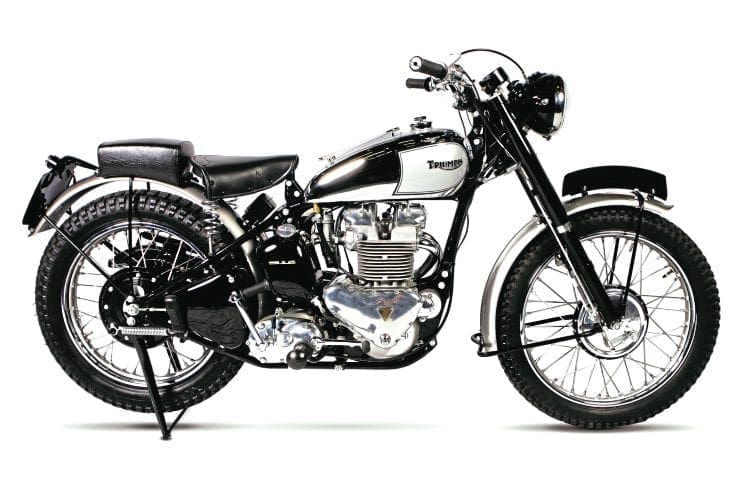 This was a handsome machine, but it failed to capture the public imagination.
In 1937 Edward Turner's Speed Twin 5T, the replacement for the 6/1, was launched and suddenly motorcycles got modern.
The 5T model's cycle parts were largely the same as those used on Triumph's range of singles, but things were restyled, and it was the engine that made all the difference.
Turner's new twin engine was lighter than its fellow singles, was as narrow at the crankcase and was essentially a twin-cylinder single, with both pistons rising and falling together.
The new 500 twin had cast iron cylinder block and head with removable alloy rocker boxes and a four-speed gearbox.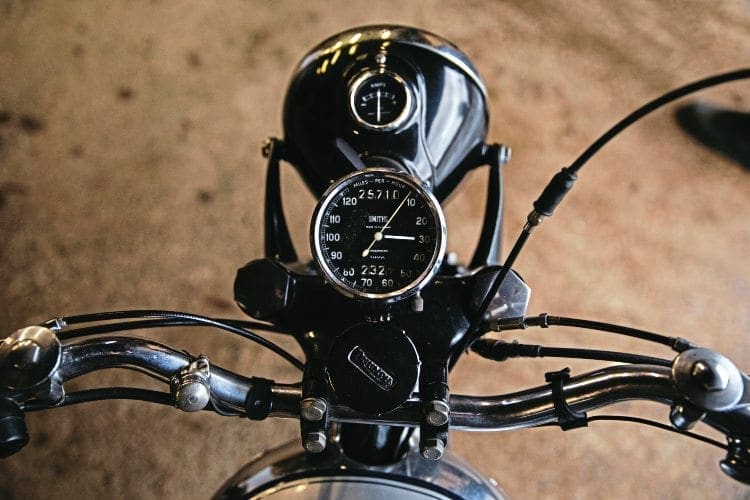 The two camshafts were in the simplest and most accessible locations fore and aft of the cylinders, and the lines of the engine were much less cluttered than those of their rivals.
There was a vertically split crankcase of a concept that would stay in production until the late 1980s, with a built-up crankshaft.
The use of a 360 degree crank meant that the same Magdyno fitted to the singles could be used.
Read more and view more images in the May 2019 issue of CBG – on sale now!