Words by Oli Hulme Photography by Gary Chapman
CLASSIC MOTORCYCLING HAS at its heart a whiff of nostalgia. For those lucky enough to be running a Yamaha RD400 twin, that whiff is one of two-stroke oil, Brut 33,bags of chips at the market square heroes Grand Prix on a Friday night, and 10 John Player Special.
The RD400 was the king of the hill in the middleweight performance stakes in the late 1970s. Among its rivals, the Kawasaki KH400 was for the unhinged, Suzuki's GT380 was a bit of a softy and Honda's CB400 four was for those who were sensible.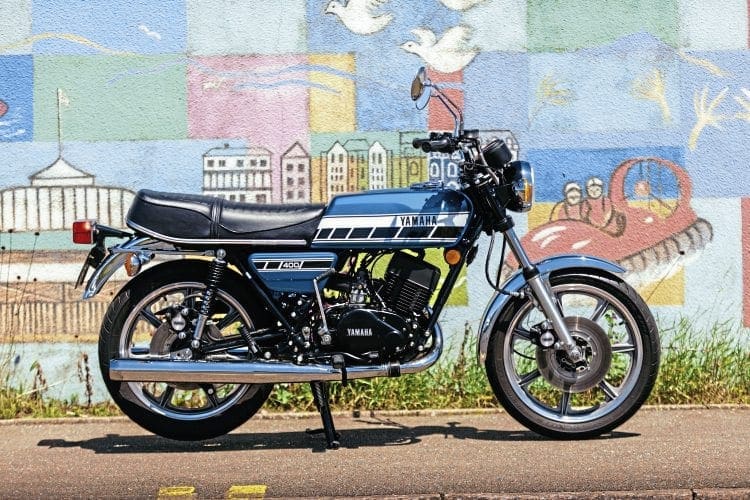 The RD400 was indisputably 'race developed' and owners in Wrangler flares, Paddy Hopkirk Agordo lids and nylon Yamaha race jackets would run rings around the bigger, flexi-framed fours on offer at the time.
For many, the RD400 was a last gasp of youthful rebellion before the real world caught up and deposited them in a Barratt home with a Ford Escort, so it's no wonder that they've become the weapon of choice for those revisiting their youth.
And they've gained a price tag to match their market.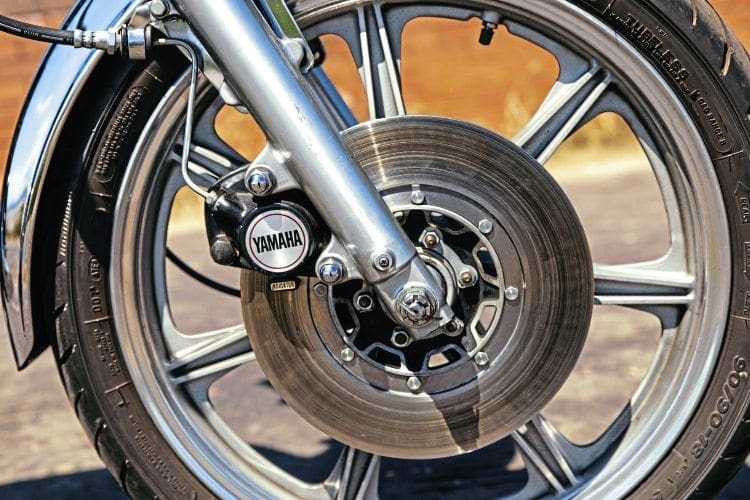 Yamaha's RD400 traces its roots back to the very late 1960s when the company was looking to upgrade its by now outperformed YR3.
Yamaha's TZ racers were wiping the floor with pretty much everything on the track in the days when a weekly trip to your local circuit was an act of religious devotion.
Yamaha took their racer and really did race develop a roadster out of it.
At first they launched the 350cc YR5 which had the frame and crankcases from the TZ, with high bars and a drum front brake.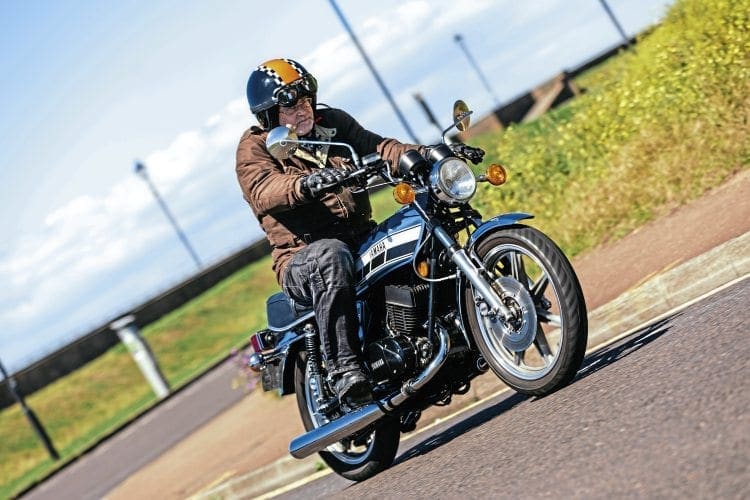 The YR5 was thirsty, and the riding position hardly suited to street racing, though that could be quickly sorted with a cheap set of ace bars.
Read more and view more images in the August 2019 issue of CBG – on sale now!