The bike that started the adventure bike trend is still a great bike
Words by Oli Hulme Photography by Chippy Wood
BY 1973, WHEN the last BSA B50 and Triumph Adventurer off-roaders had rolled off the production line, the big four-stroke off-roader was thought to be dead.
To seriously take to the dirt, if you wanted plenty of power you went for a two-stroke single of the hairy-chested kind, motorcycles that would eat the unwary for breakfast. Peaky, terrifying machines like Kawasaki's 350 Bighorn, Yamaha's DT400 or Suzuki's TS400.
Only Honda were turning out a serious mass-market four-stroke single, the XL350, which was a trifle anaemic by comparison with the fire-breathing two-strokes.
Nobody, however, had told Yamaha engine designer Shiro Nakamura the big single was no longer needed and three years later his efforts resulted in a motorcycle that started the adventure bike trend.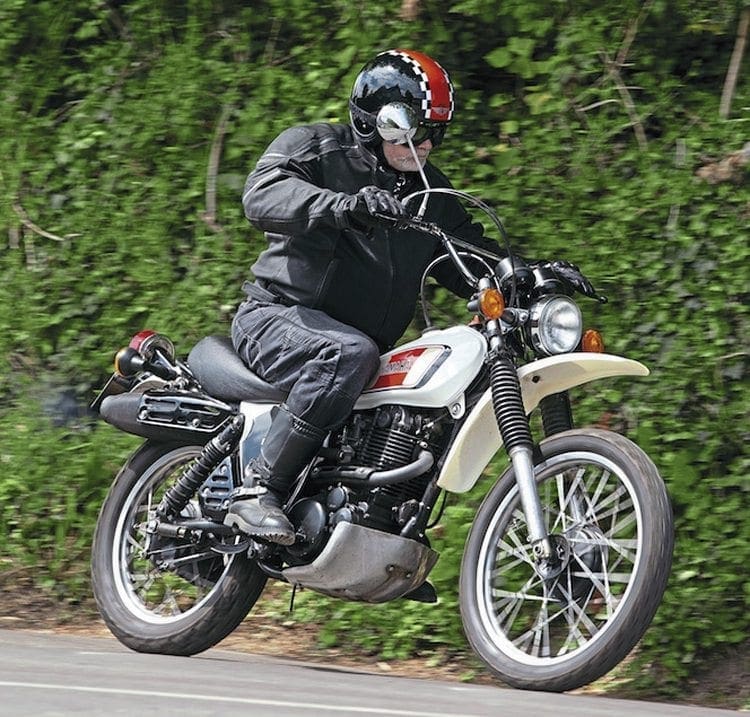 All those large off-roaders with aluminium luggage you see today can trace their origins back to Nakamura and Yamaha's efforts to build a big traily that made a great road bike.
A chunky four-stroke launched at the end of 1975 and introduced to European markets in 1976, the XT was like nothing that had been seen before.
The engine of the XT500 at the heart of things was an all-new single, well put together on modern machinery.
Dated, poor-quality electrics and enormous flywheels were a thing of the past. The conrod was short, the barrel oversquare.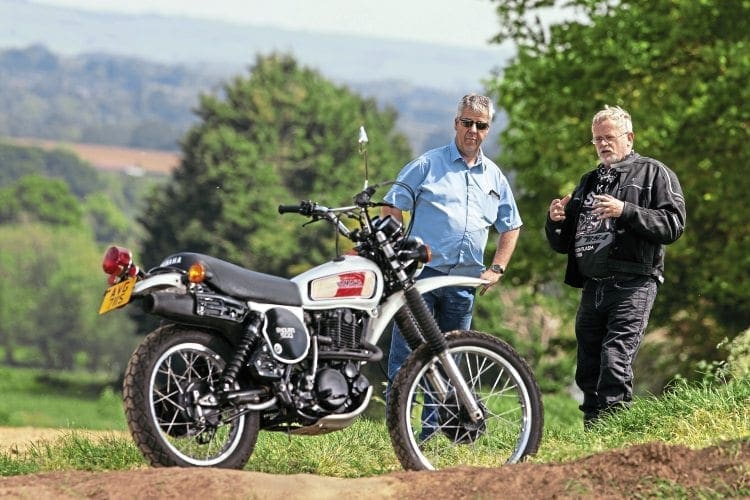 The XT's engine had a single, chain-driven overhead camshaft and only two valves with a flat-topped piston.
There was a light, yet enormous clutch with watch-like construction and 15 plates, with the old-style chain driven primary drive replaced by gears.
The crankcase was vertically split and oil-tight while the pressed together crankshaft, camshaft and transmission ran in ball, needle and roller bearings.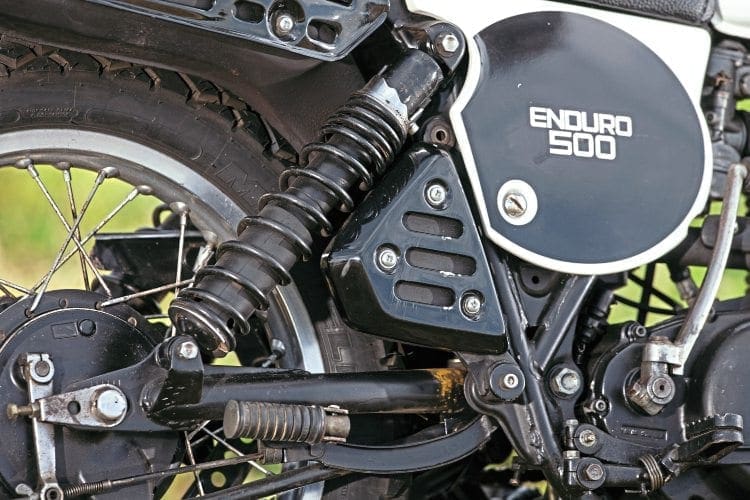 A heavy but small diameter flywheel was used and the points were driven from the crankshaft using an idler gear, rather than Honda's use of the camshaft, making the top end of the XT neat and tidy. It was only Yamaha's second four-stroke engine.
Read more and view more images in the July 2019 issue of CBG – on sale now!